The Prologix Method Practice pad is a good pad for drummers who prefer a traditional style of practice pad without a rim, and it has two size options. Let's take a closer look a this one.
Feel and Playability
This practice pad is designed to feel like a traditional practice pad with a medium-high rebound surface on the top and a harder, lower rebound surface on the bottom.
The top pad is a proprietary rubber material from Prologix with a thickness of 5.5 mm, which provides a nice spring rebound. It has a great feel to it when playing and doesn't really fatigue your hands at all during longer practice sessions.
The bottom pad is made from a recycled material, is harder and has a thickness of 8mm . It provides a little more of a workout during play, but still has decent rebound.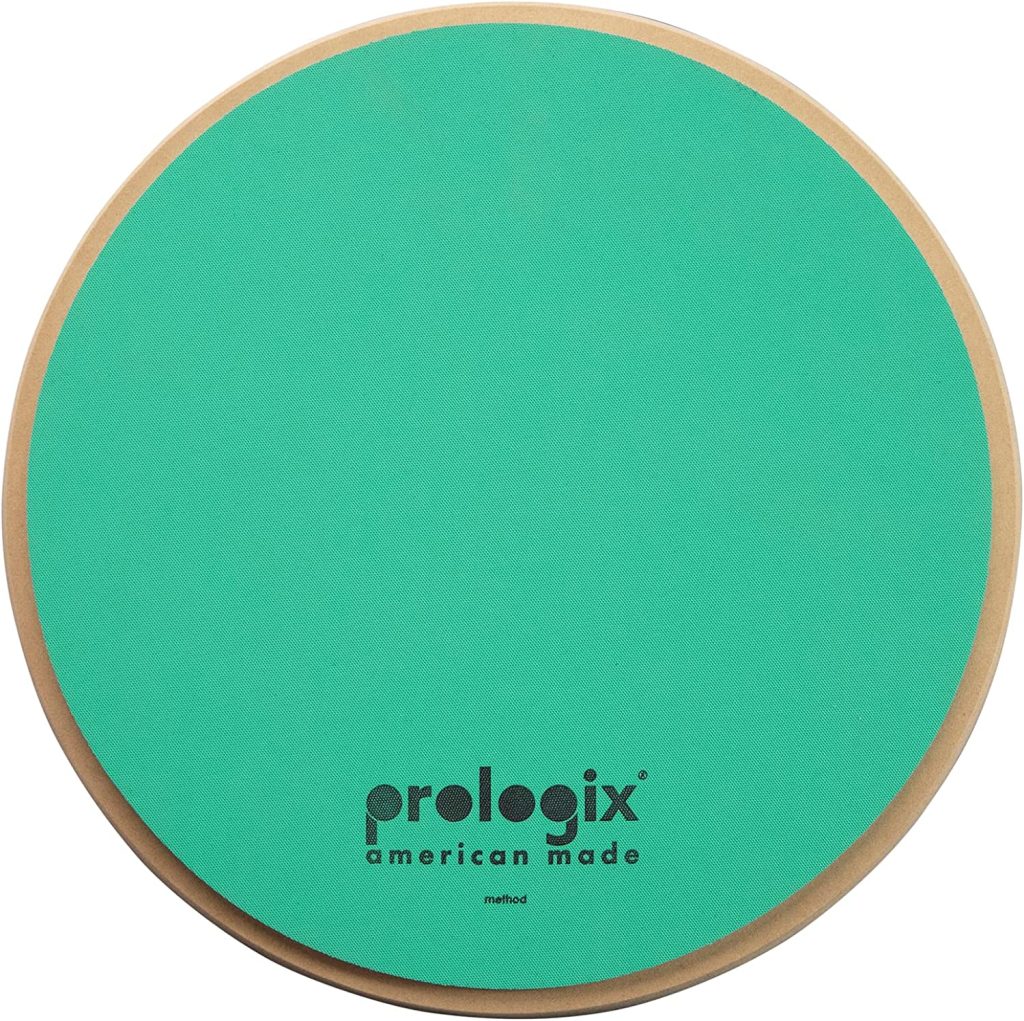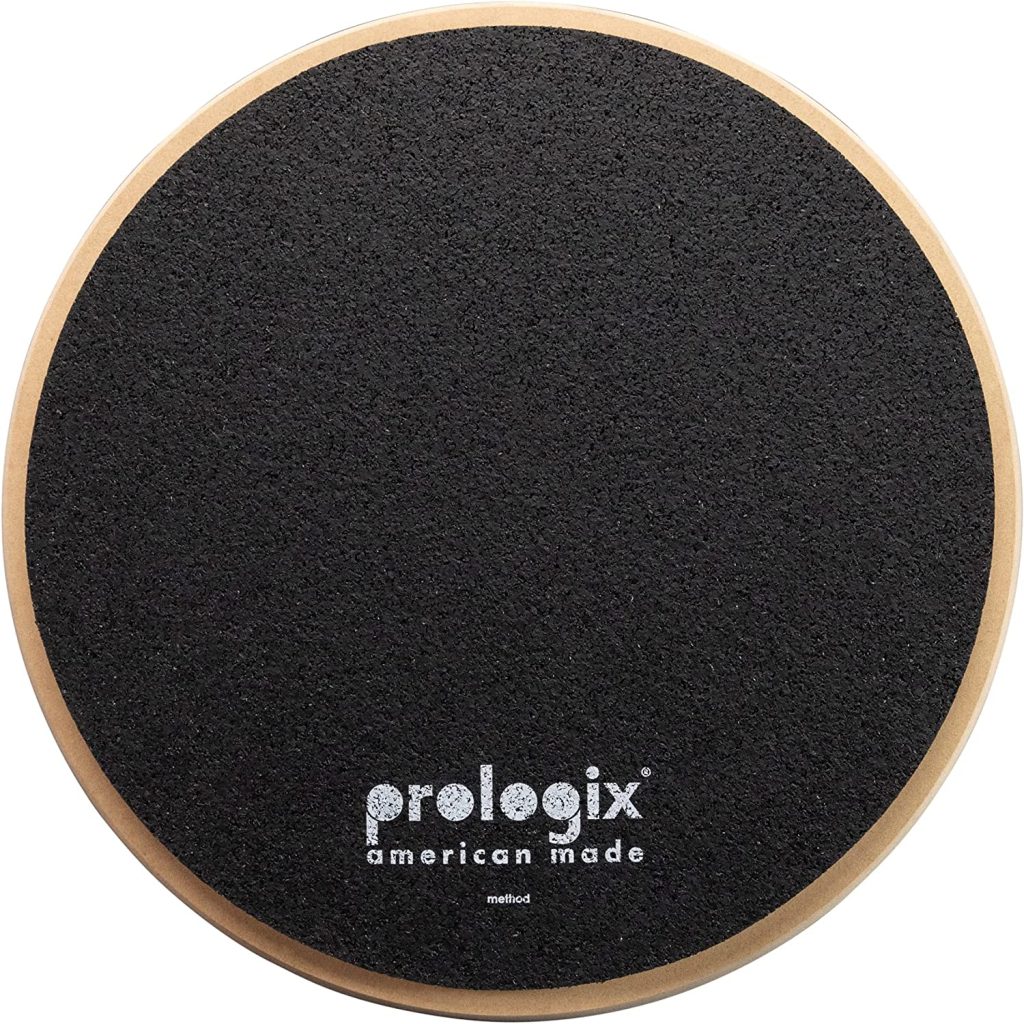 Noise
This practice pad has a mid-range noise level for a practice pad – it's not the most quiet but it's not the loudest either. The top pad is a little more quiet than the hard bottom pad. The top pad produces a soft rubber tapping sound that is distinct enough to practice effectively at all dynamic levels. The bottom pad has a sharper tapping sound, but it still isn't overly loud. If you're trying to keep noise levels down, you'll be using the green side.
Here's a good video that demonstrates what you can expect for sounds from this pad.
Portability and Design
This practice pad is available in two sizes – a larger 10-3/4 inch diameter and a smaller 6-1/2 inch diameter. The smaller one is called the Prologix Method Mini, whereas the larger is simply referred to as the Prologix Method practice pad.
The larger pad isn't overly bulky but it will still feel heavy in a backpack.
The smaller Mini is your best bet if you need something to carry around to practice on the go. It's smaller diameter helps to cut down on the weight and it fits easily into a backpack, even though it does feel a little thick.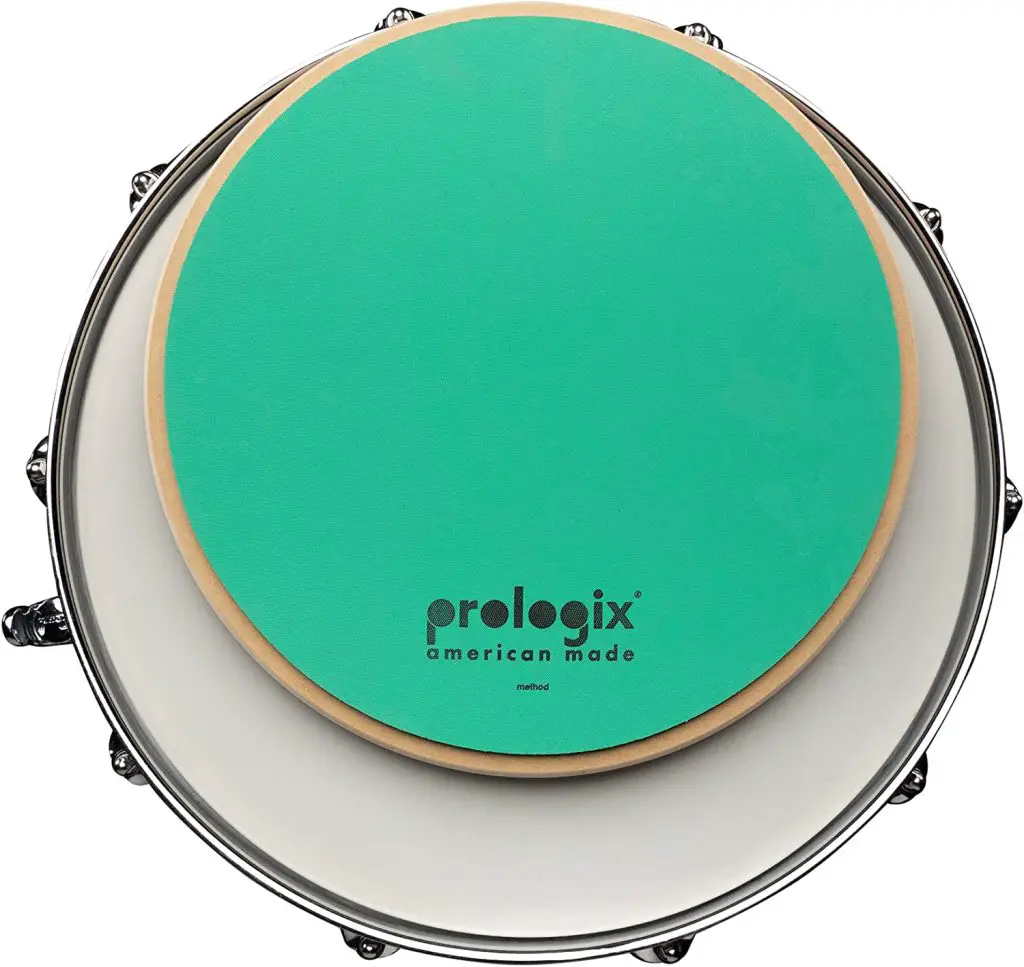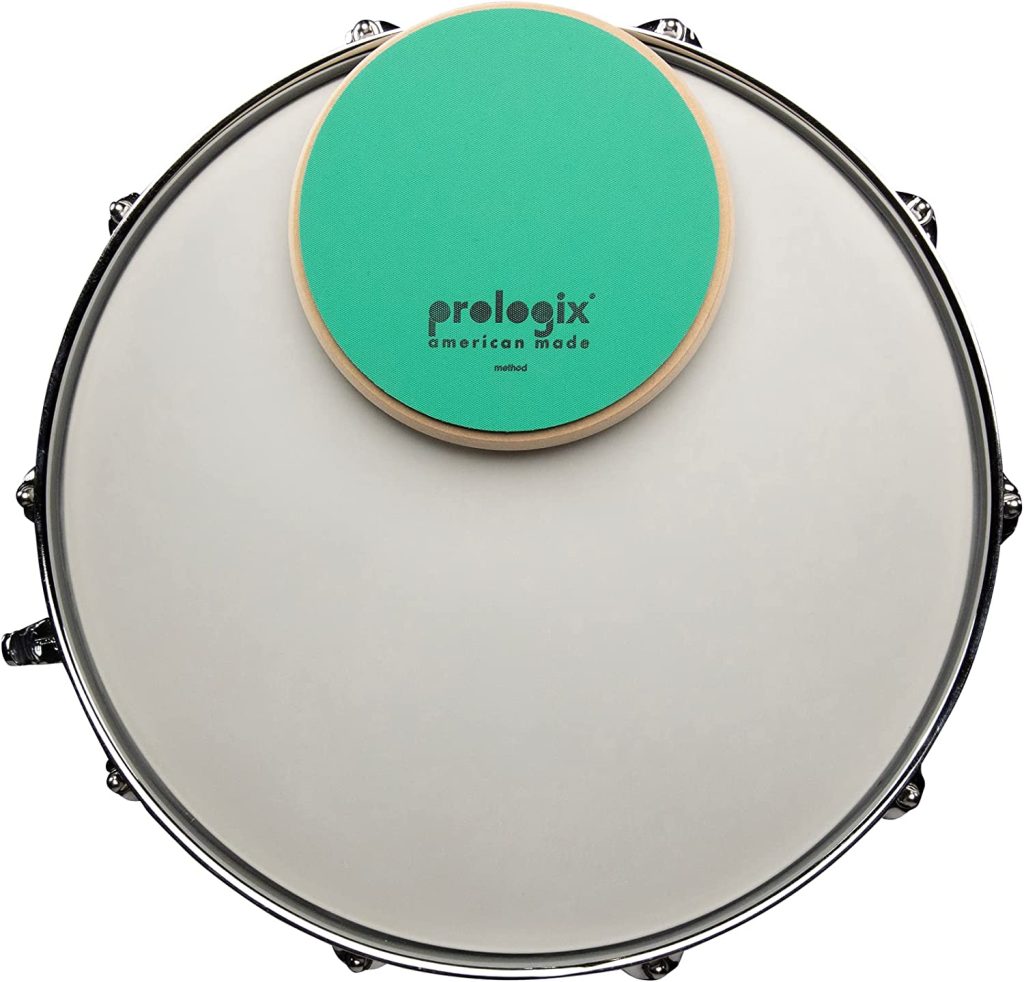 Durability
This pad is very durable and it will hold up to years of practice. These types of pads are basically  just specialized rubber and wood, so there's not a lot that can fall apart or wear out.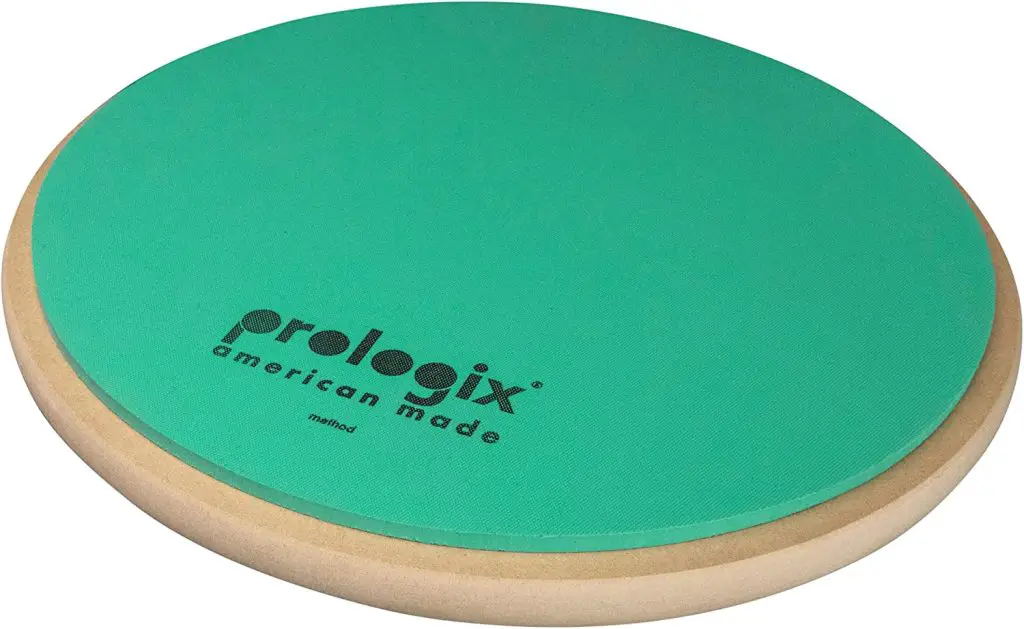 Pros
Very durable
Not too heavy or too light, sits solid on a playing surface
Great playing feel with good rebound
Made in USA
Cons
Not the most silent pad available
The Verdict
The Prologic Method is a great option for a traditional-style practice pad with long term durability. The playing surface has a very feel and rebound and it's not overly loud. This is a great option for any drummer needing a workhorse practice pad.