The beyerdynamic DT 770 Pro headphones might be some of the best studio headphones you can find in their price range. They are very comfortable and have a smooth sound and flat frequency response. There's also various versions available that are designed for different levels of use, the details of which we'll get into here. Let's take a closer look.
Three Versions
When you buy the beyerdynamic 770 DT Pro headphones, you will need to choose between the 32, 80 or 250 ohm version. There is no switchable version, so it's good to understand what to buy based on your usage scenario.
The 32 ohm version is ideal for people using these to listen to music from smartphones, laptops, tablets and other smaller devices that don't have a headphone amp built in. This version is going to give you the least powerful sound, however, so keep that in mind.
The 80 ohm version is designed for studio usage where at least a basic headphone amplifier is available. This version will have more strength in the bass and highs but is not overpowering.
The 250 ohm version is designed for use with high-end amplifiers and mixing gear, and is the best option for those who want the best sound with no compromise. You will get even deeper and stronger bass and stronger highs. Keep in mind you need to have gear that can work properly with a 250 ohm headset to get the amazing sound from them.
Sound Quality
Sound quality is one of the best features of these headphones. They are designed to have a fairly flat frequency response without a much emphasis on any particular part of the spectrum. They are more present in the highs and lows than in the mids. Clarity-wise, they deliver very clear highs and mids as well as well-defined bass. This makes them very useful for mixing reference and studio environments.
Some listeners have noticed some sibilance in the highs, nothing overly bad but it is still there for those that can hear it. Some listeners have also said that while the lows and highs sound pronounced, the mids sometimes feel subdued. Listeners have also said that even with the closed back design, they have a very spacious and natural sound field.
The sound quality can vary depending on which version of these headphones you go for. If you are using these for casual listening and get the 32 ohm version, you can expect very nice sound but it won't be as powerful or as clear as the 80 or 250 ohm version. If you are using these in the studio, you will want to get at least the 80 ohm version, and if you're gear supports it why not go for the 250 ohm version? They all cost pretty much the same.
Closed Ear Design
These headphones feature a closed ear design which can be ideal for studio usage. It will block out some of the environmental sounds, helping you focus on the music you are working on. Even with the closed ear design, they still have a fairly spacious sound with a nice, wide sound stage.
These headphones are not collapsible, so they can't be folded up for storage or transport. That may be a drawback for some.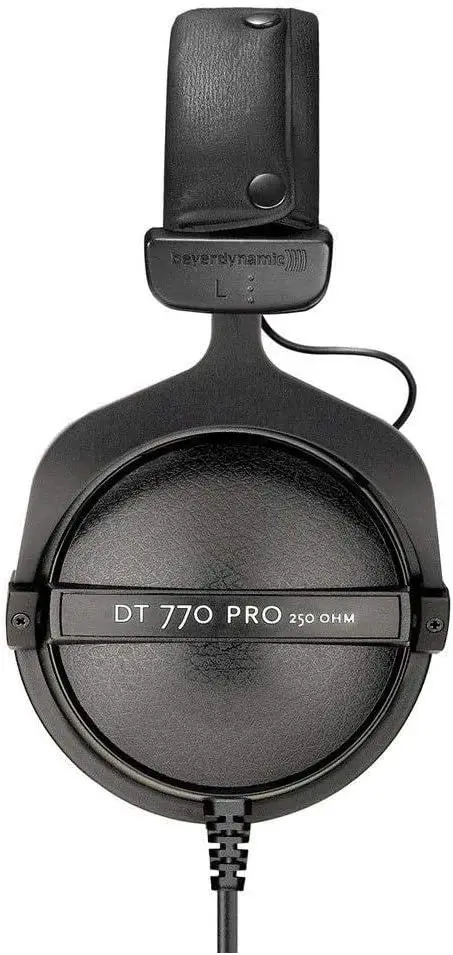 Comfort
Comfort is one of the strongest advantages of these headphones over their competitors in the same price range. The soft, comfortable velour ear pads stand out visually and feel extremely good during use. You can wear these headphones for a long time and not feel any discomfort, even if you wear glasses. If you want the most comfortable headphones in this price range, these should be your first pick.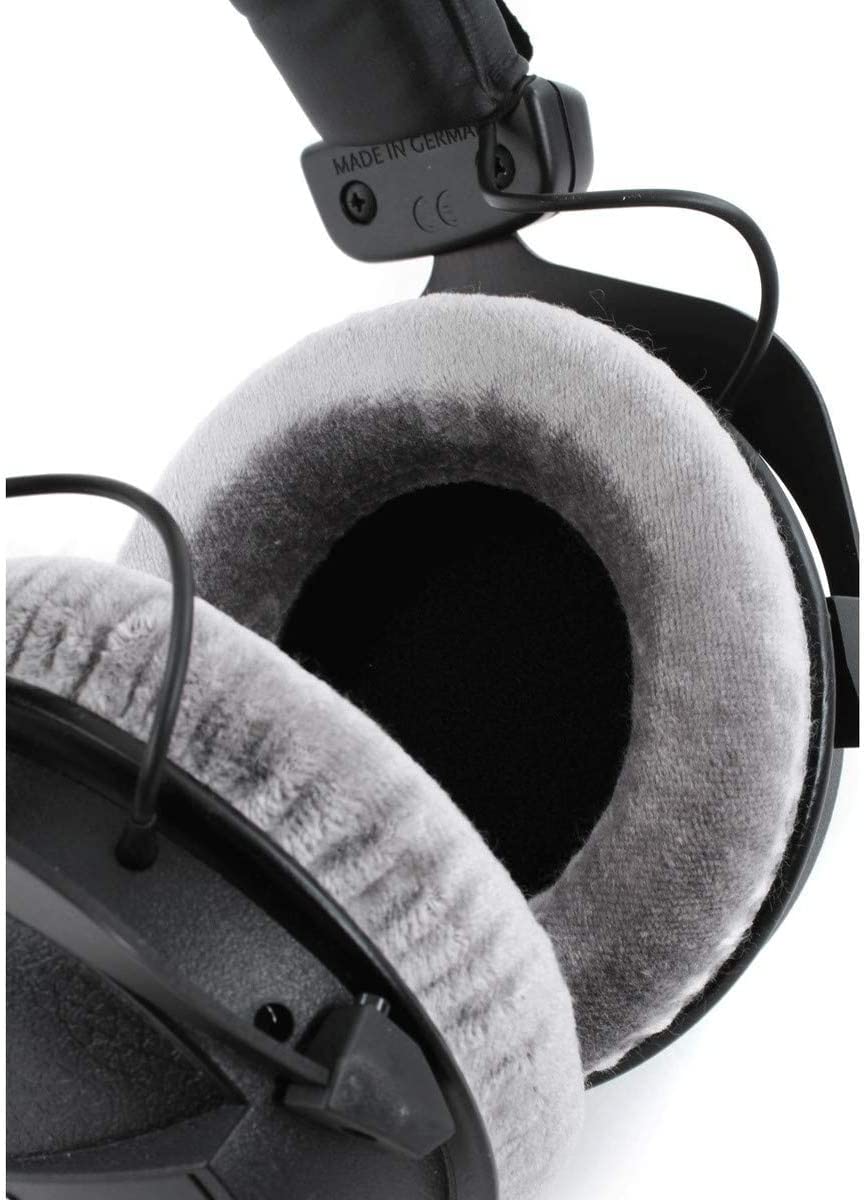 Build Quality
The build quality of these headphones is as good as anything else in this price range, if not better. beyerdynamic is know for their high-quality products and attention to detail in design and overall quality. These headphones will stand up well to normal usage scenarios as long as you don't abuse them. Due to their non-collapsible design it's recommended to care properly for them when transporting, as they can get crushed in a backpack just as easily as anything else.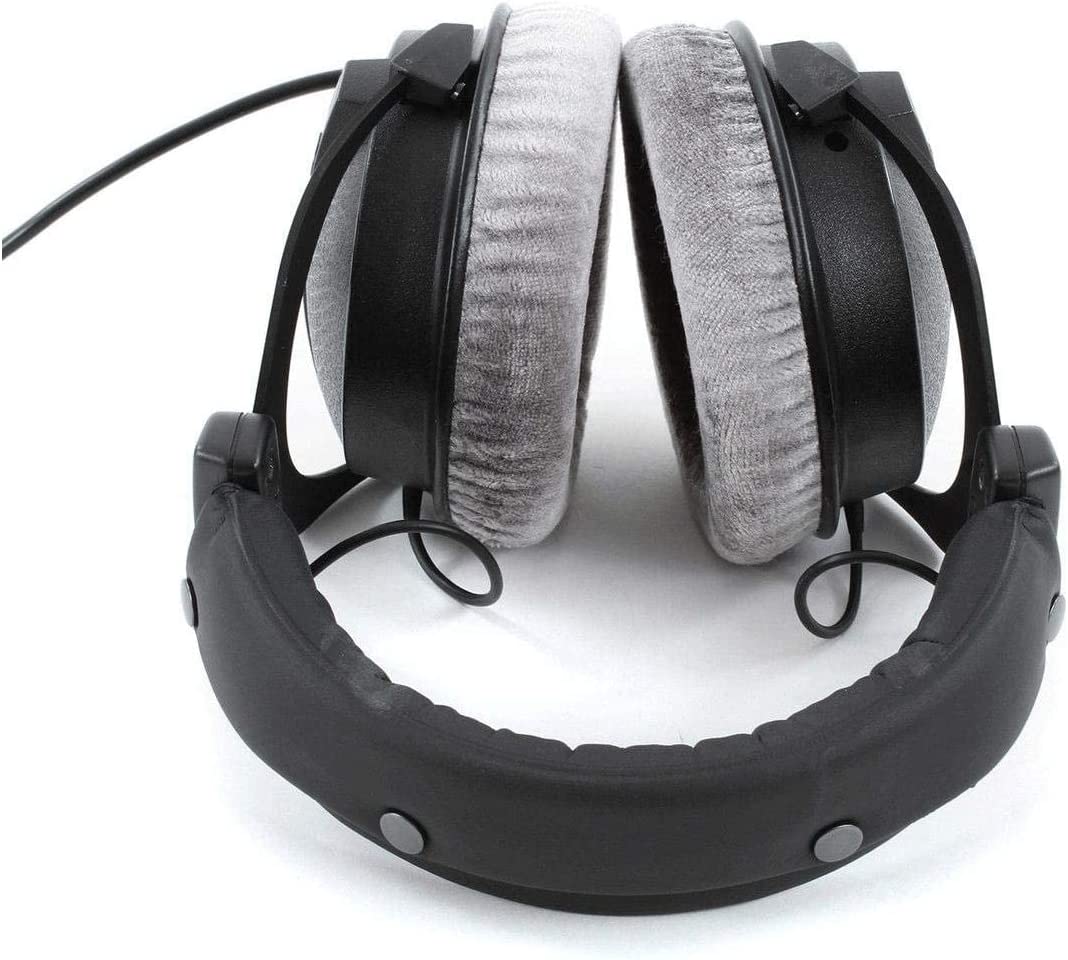 The Cable
Depending on which version of these you buy, the cable will be different, yet appropriate for the use intentions for each version.
On the 32 ohm version you will get a 1.6 meter cable, which is ideal for casual use such as walking around listening to music on a smartphone.
On the 80 ohm version you get a 3 meter straight cable, which is more ideal for studio applications and connecting to gear you may not be sitting immediately next to.
On the 250 ohm version you will get a 3 meter coiled cable, which is nice for more high-end environments and usage.
All versions of the cable have a 3.5mm jack and an additional 1/4″ jack adapter.
Mixing, Tracking, Reference, Casual Listening
1.6 m / straight cable (32 Ω version), 3 m / straight cable (80 Ω version), 3 m / coiled cable (250 Ω version)
Pros
Overall flat frequency response with good attenuation throughout the spectrum
Very nice sound
Extremely comfortable
Different versions available for different usage scenarios
Cons
32 ohm version sounds a little less clear than the 80/250 ohm versions
Non-collapsible design
No removable cables
The Verdict
The beyerdynamic DT 770 Pro headphones are definitely a good pick if you don't want to do a lot of research and just want something high quality with a good sound.
They provide a very flat response at the 32 ohm level and the higher ohm versions add more power to the bass/treble ranges as you go up. They will give you a very clear, accurate sound without as much coloration or emphasis on the lows as some others in this price range.
They are so comfortable you will be able to wear them for long periods of time. Overall, you really can't go wrong with these headphones.