The Audio-Technica ATH-M50X are highly touted online as excellent studio headphones. However, people that have used them for extended periods of time don't necessarily agree with the hype. They are decent studio headphones, but do have flaws and drawbacks. Let's take a look at what people do and don't like about these particular headphones.
Sound Quality
Listeners who have used these headphones are somewhat split on the sound quality. Those that have experience with higher-end studio headphones tend to find the sound on these overrated. Those who are used to lower-priced headphones might find the sound to be quite nice.
The first impression that these headphones give people is that they are loud and punchy. Frequency response seems fairly even and the lower lows are a little punchier and emphasized than other flat-frequency studio headphones. They also tend to find the highs nice and crisp and that they cut through the mix.
After longer use periods listeners have criticized the overall sound quality. While the louder sound makes a good first impression, some users find the higher lows to be muddy, the highs to be too much, and the mids to be somewhat unclear.
The closed back design tends to make the sound more contained and less spacious. It can also help block out some environmental noise. This may or may not be desired depending on what type of sound you prefer or where you are using these headphones.
For those that are going to use these for mixing in the studio – you may find them lacking in sound clarity for critical mixing needs.
For monitoring while playing or tracking – they can work well sound-wise and shouldn't disappoint.
For casual listening – there's probably better sounding headphones at the price range, but these aren't the worst out there. People who use these to listen to electronic music tend to like how the lows come through.
Specifically for electronic drummers – those that have used these headphones with electronic drums tend to like how they sound. It seems that the frequency range emphasis translates decently to what will make an electronic drum set sound good on a pair of headphones.
Closed Ear Design
The closed ear design on these headphones will help block out environmental noises even though they are not true noise-cancelling headphones. The closed ear design makes for a less airy sound stage – which may or may not be ideal depending on what type of sound you prefer.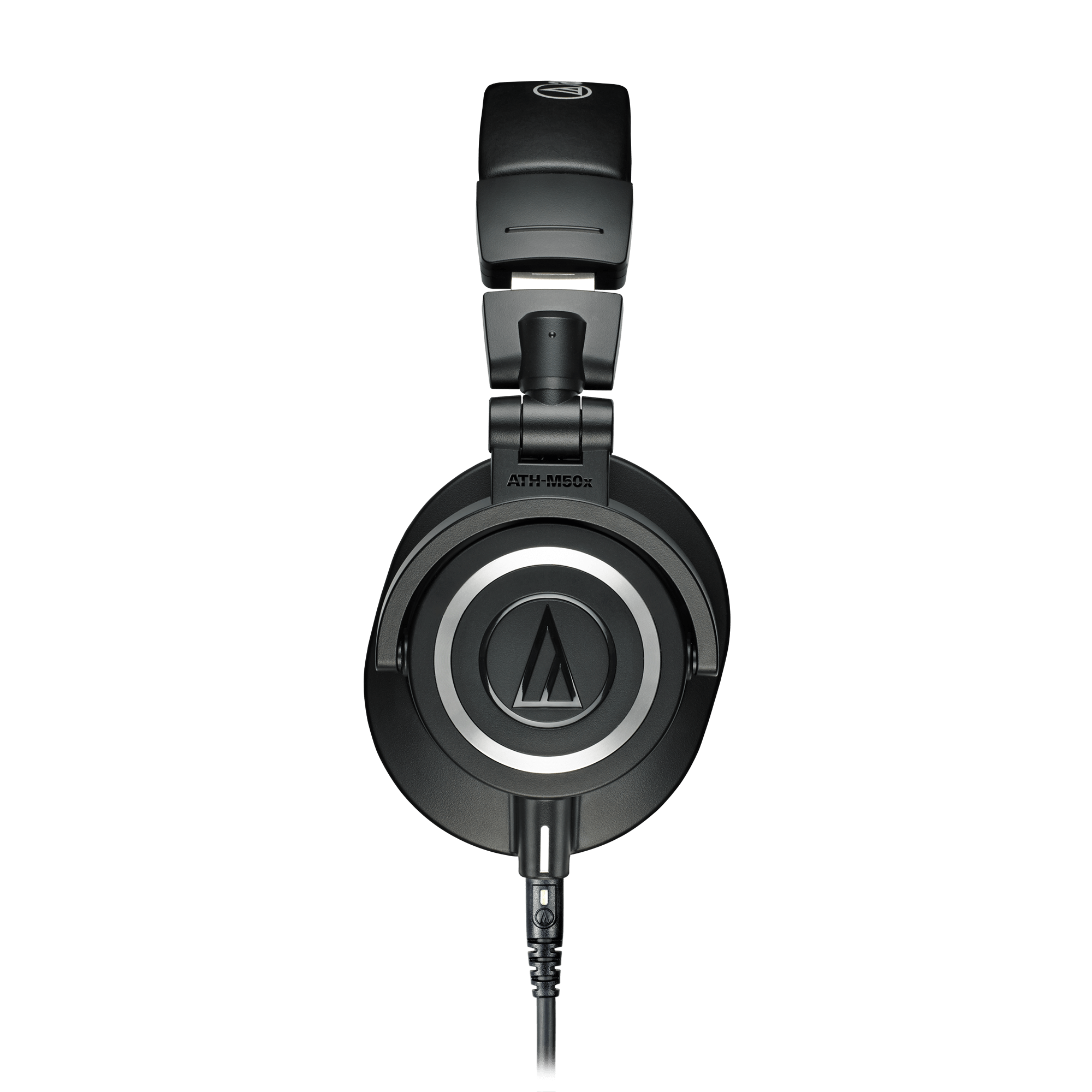 Comfort
Feedback is mixed regarding comfort of these headphones. Listeners say that the pads on the ear cups feel shallow and hard out of the box. Some say they break in a little more with time. The size of the ear cups also seems to be problematic for those with larger ears or head size. There are plenty of listeners who say that these felt too uncomfortable on their ears and weren't ideal for longer sessions of use due to that.
It's not uncommon to find people who recommend upgrading to a thicker or softer padding on the ear cups. If you don't want to deal with extra expenses after purchasing headphones to get them to be comfortable, this is not ideal. But keep in mind it's an option.
Overall, it seems to be listeners who use these for longer than an hour that have complaints about comfort. So if you are going to be using headphones for longer sessions you will want to take that into consideration.
Build Quality
The build quality is good for headphones in this price range. They aren't necessarily indestructible, but they are certainly well-built. They will hold up to getting knocked around and falling on the floor for the most part. Of course, if you treat them better they will likely last longer, like any pair of headphones.
People who own these have also had good luck with Audio-Technica fixing worn or broken parts, even when out of warranty and having to pay for the repairs.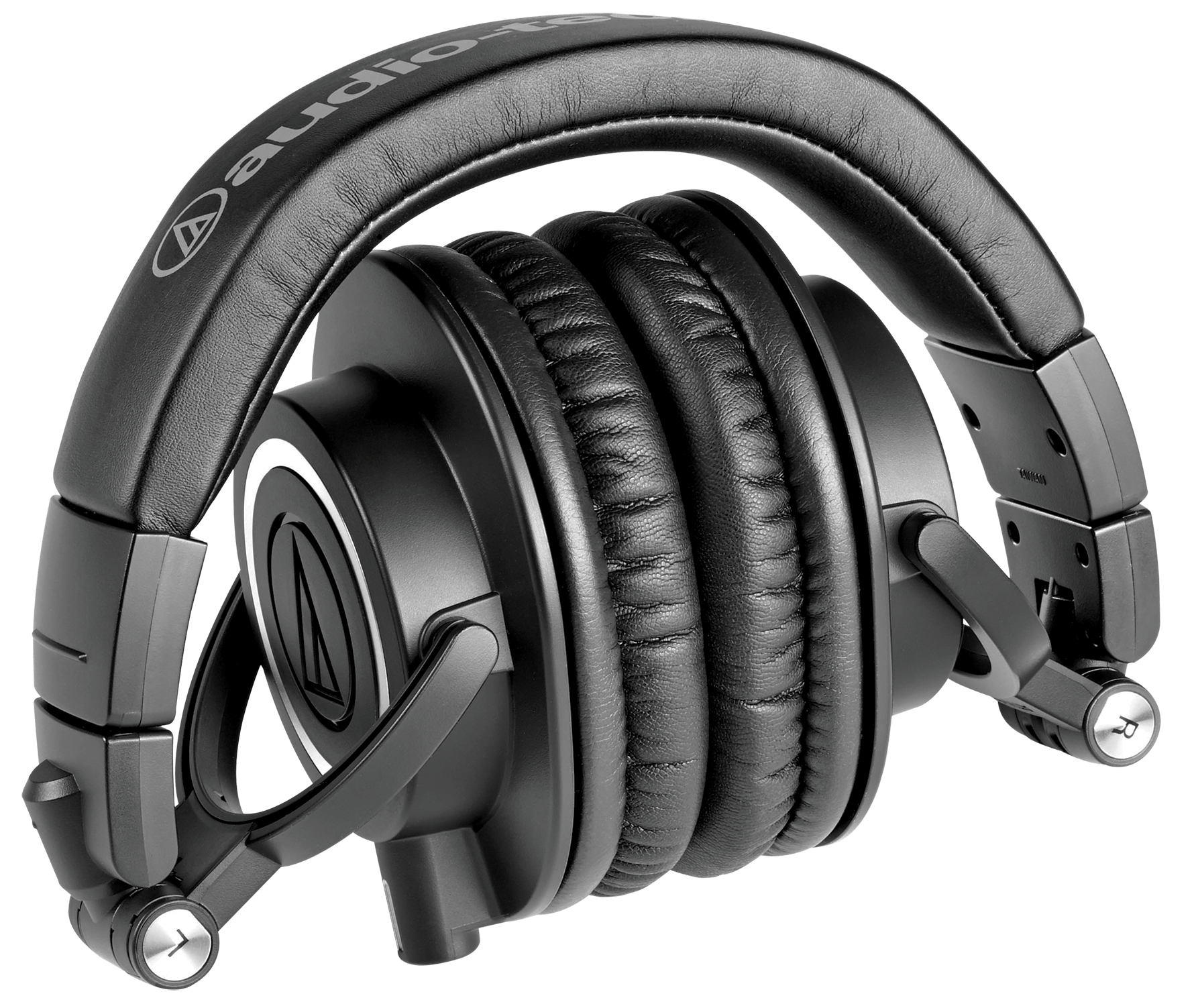 Removable Variable Cables
These headphones come with removable cables and they also package three different cable types. You will get a 1-3 meter coil cable, a 3 meter straight cable and a 1.2 meter straight cable.
This is actually quite nice as you won't feel the need to purchase extra cables to match your listening use. For example, studio users will prefer the longer cables while those using these to listen to music on a smartphone may prefer the shorter cable.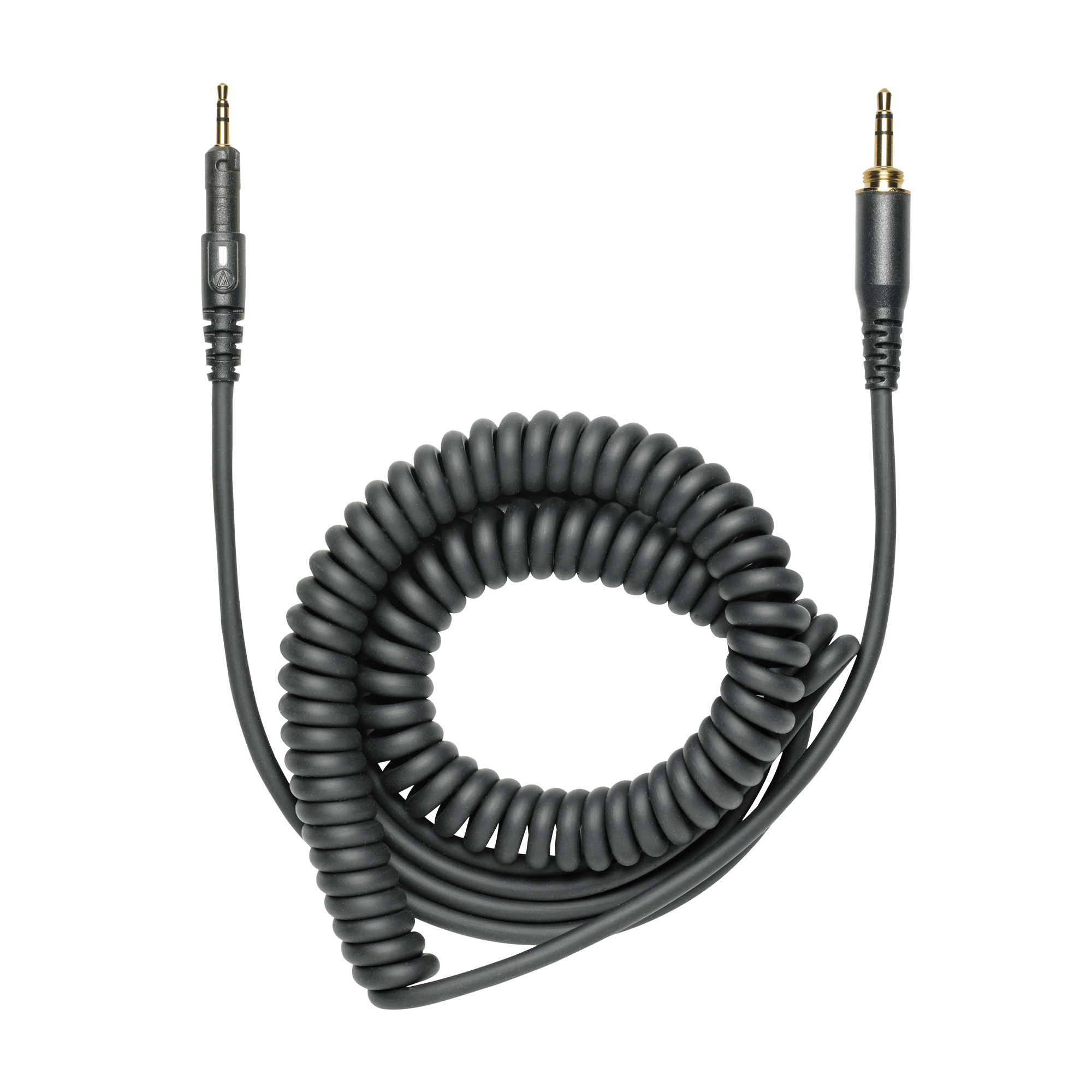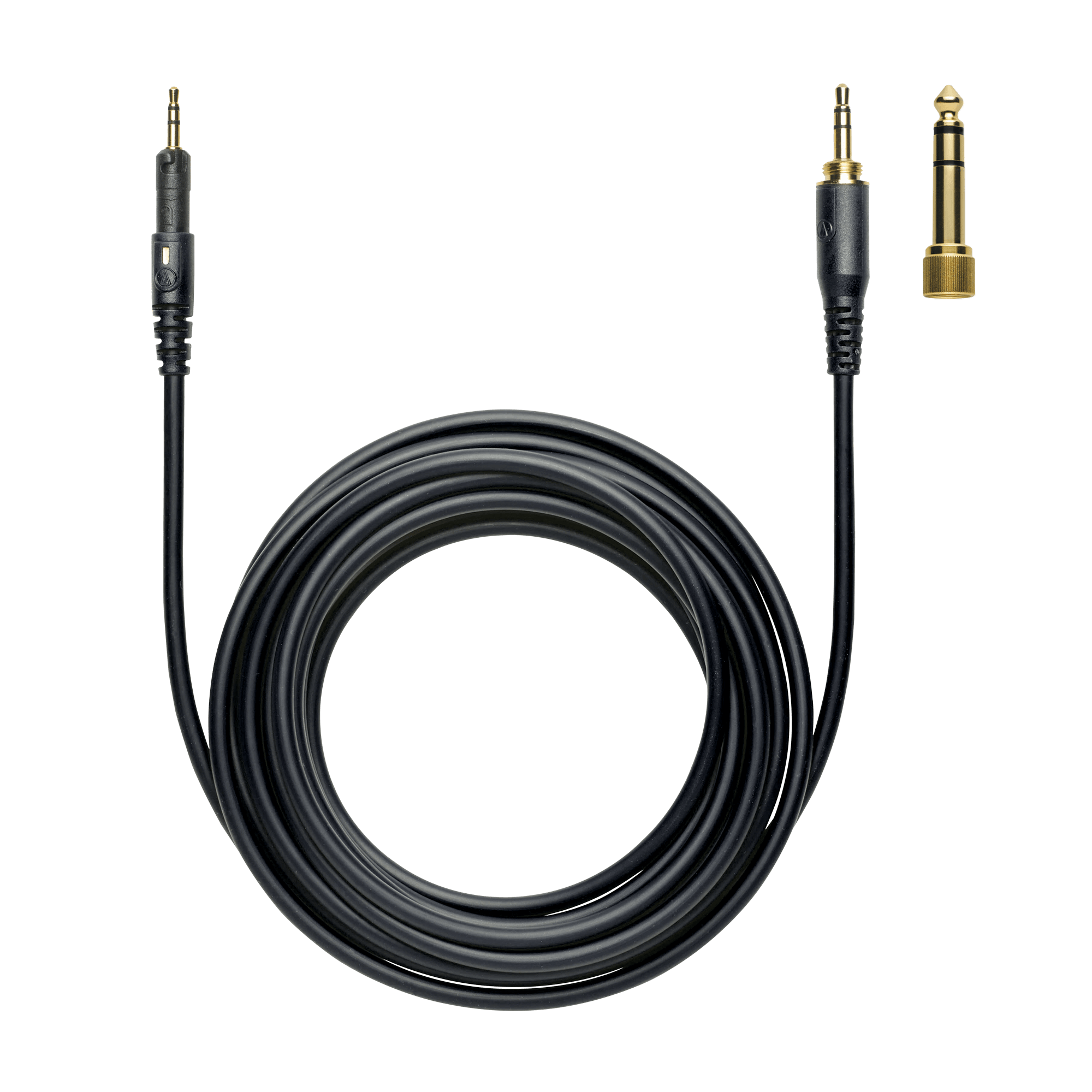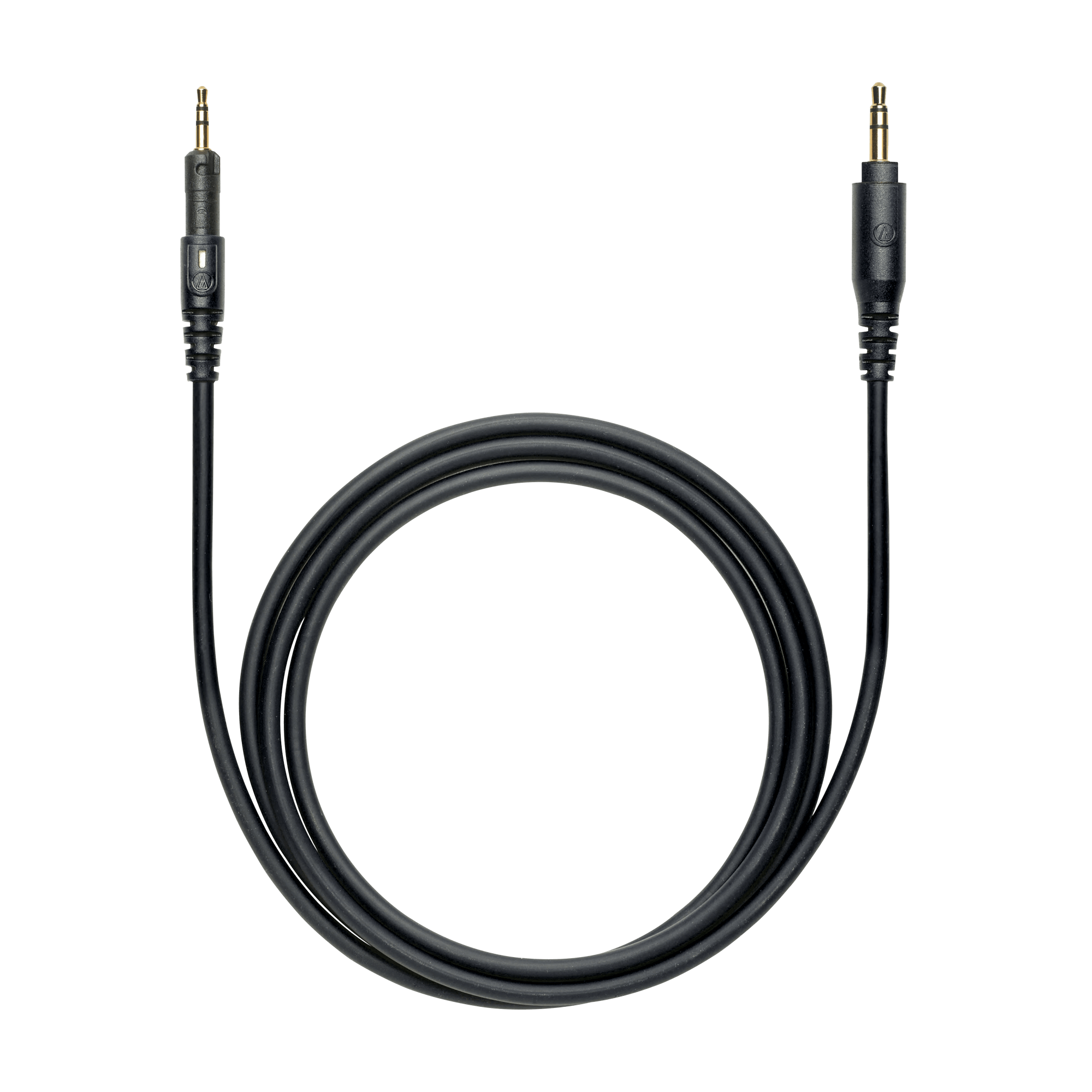 Mixing, Tracking, DJ, Casual Listening
Detachable 1.2 m – 3.0 m (3.9′ – 9.8′) coiled cable and detachable 1.2 m (3.9′) straight cable
Pros
Overall flat frequency response with good low end emphasis
Three types of cables included
Loud and punchy
Cons
Uncomfortable for longer sessions
Foam and padding feels harder
Sound is good but not great for this price range
The Verdict
The Audio-Technica ATH-M50X headphones may or may not be good for you. If you are looking for a fairly flat frequency response, decently clear mids/highs and punchy low end, these could be a good pick. They tend to sound really good with electronic drums.
If you are going to be using these for longer sessions, they may not be very comfortable due to the harder foam and shallow ear cup padding, so that's something to consider. The changeable cables are a really nice touch. Overall, the most discerning listeners may find things about the sound that they don't like, but there's also plenty of users out there that really like these headphones as well.