The Tascam TH-MX2 closed-back headphones are designed to be an affordable studio headphone with some passive noise isolation. They have some mixed feedback from people that use them. Let's take a closer look.
Sound Quality
The sound quality of these headphones can be overall described a bass heavy and a little muddy, however still warm with no real harshness that stands out.
Tascam says these are for studio mixing usage, but people that have used them wouldn't typically recommend them for that. They don't represent the sound spectrum with much flatness or clarity, and they are too strong in the low end to give an accurate representation of the sound.
The highs are ok and not harsh at all, but they are lacking in the lower high end and just don't hit the marks for overall clarity. The mids are also not very clear and they seem to be pushed a little too hard in the lower middle end. The bass is stronger than what you would normally expect from a studio mixing type of headphone.
The sound stage is pretty average for closed back headphones. You will hear decent separation from left to right, but you won't be able to place individual elements as clearly as you can with some of the more higher quality headphones out there. The sound is also fairly direct.
Closed Ear Design
The closed-back design of these headphones does offer some passive noise isolation. You will get some average noise blocking with these headphones but they don't seem like they were designed to be overly strong in the area of noise attenuation.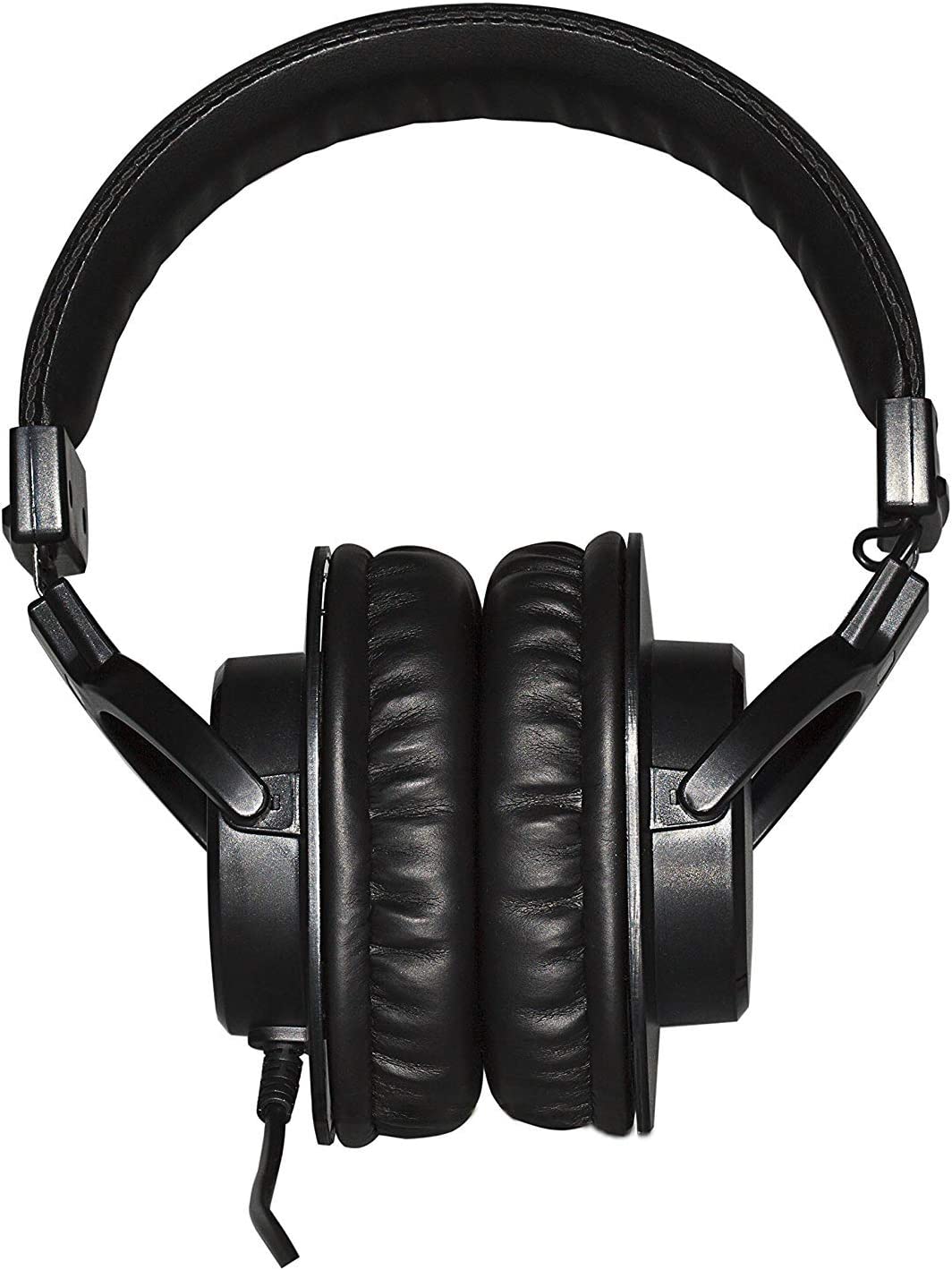 Comfort
Comfort is an area where these headphones are lacking. They will fatigue your ears and your head with the headband after 30-60 minutes of use according to many people who use them consistently. The foam on the headband and ear cups isn't the most comfortable, even though it is fairly thick. There are also people who use these who say that they make their ears sore after longer sessions.
Overall, they aren't the most comfortable headphones out there, especially for longer sessions of use.
Build Quality
These are pretty cheaply built headphones with a lot of plastic construction. People who have used them for longer periods of time say that they tend to wear out after a year or two of consistent use. The covering on the padding for the ear cups and headband tends to wear out first. The hinges and cable connection also need care to not over-stress them or they might wear out a little more quickly as well.
Long Cable
The cable length on these headphones is good at 3 meters, which is a pretty typical length for studio headphones. The cable has a 1/8″ plug with a 1/4″ adapter.
Casual listening, tracking
Pros
Very affordable price
10 foot long cable
Noise isolation is decent
Cons
Not very comfortable
Cheap construction
Sound quality is average at best
The Verdict
The Tascam TH-MX2 headphones look like they might ok on paper, but people who use them for anything more critical than casual listening tend to find them lacking. The sound quality is bass-heavy and not very clear. The comfort isn't there for longer sessions. The noise isolation is ok but nothing you can't find on other headphones at this price. There's just better options out there for the money.