The Tascam TH-02 studio headphones are very affordable and seem to punch above their price level. The sound from these headphones is crisp and clear and there's only a couple of negatives that people seem to hammer on after using these for a while. Let's a take closer look.
Sound Quality
How do these headphones sound? Overall, the sound is pretty good for cheap studio headphones. The frequency response is fairly flat. Discerning owners of these headphones will say they are lacking in top end brightness or low end. Some also say they sound a little hollow. However, considering the price range these are sold at – the sound is pretty good. There's very few other cheap headphones on the market that will sound as good as these at the same price point while providing good enough sound for studio monitoring.
If you are the type to be fairly critical of your headphones sound and want more full range clarity or brightness, you might want to check out some higher level headphones and stay away from the selection in this low price point.
If you are looking for a decent sound at a very low price point, these are well worth trying out.
Closed Ear Design
These headphones are designed to be a closed ear type of headphone where the ear cups will cover your entire ear. The ear cups have a slightly smaller fit though, and some people who use these say they feel like on-ear headphones. If you don't like on-ear headphones, we'd recommend staying away from these.
Comfort
Reviews seem mixed regarding the comfort of these headphones. Due to their tighter fit, some people find them fatiguing to wear, causing soreness in the ears during longer sessions. People who wear glasses say these can also be too tight of a fit on the glasses frames, causing soreness.
Some people who use these have overcome the tightness on the ears by doing things to stretch out the headband and making it less of a tight fit – such as storing these on a box that keeps them flexed open constantly to loosen them up.
If you've had issues with ear soreness or headphones feeling too tight (with other types of headphones), you may want to stay away from these headphones as well.
Owners of these headphones also mention the foam padding feels cheap and not very comfortable. People have actually swapped on different foam pads to make them more comfortable.
Build Quality
The build quality of these headphones is decent for the price. These are cheap headphones with plastic construction, and should be handled as such. They won't hold up to constant abuse very well, but if you take good care of them and are careful to not over-stress the cord and headband they should last.
If you will be using these in the studio it will be harder to wear them out unless you trip on the cables or drop them. If you will be carrying these daily in a backpack they may wear out a little more quickly or be prone to breaking.
Long Cable
The cable length on these headphones is ideal for studio usage. The cable is just under 10 feet in length. If you are using these in the studio or for usage with instruments the longer cable length is great. If you are going to be using these to listen to music on you smartphone while you are out and about you may find the cable length to be annoying.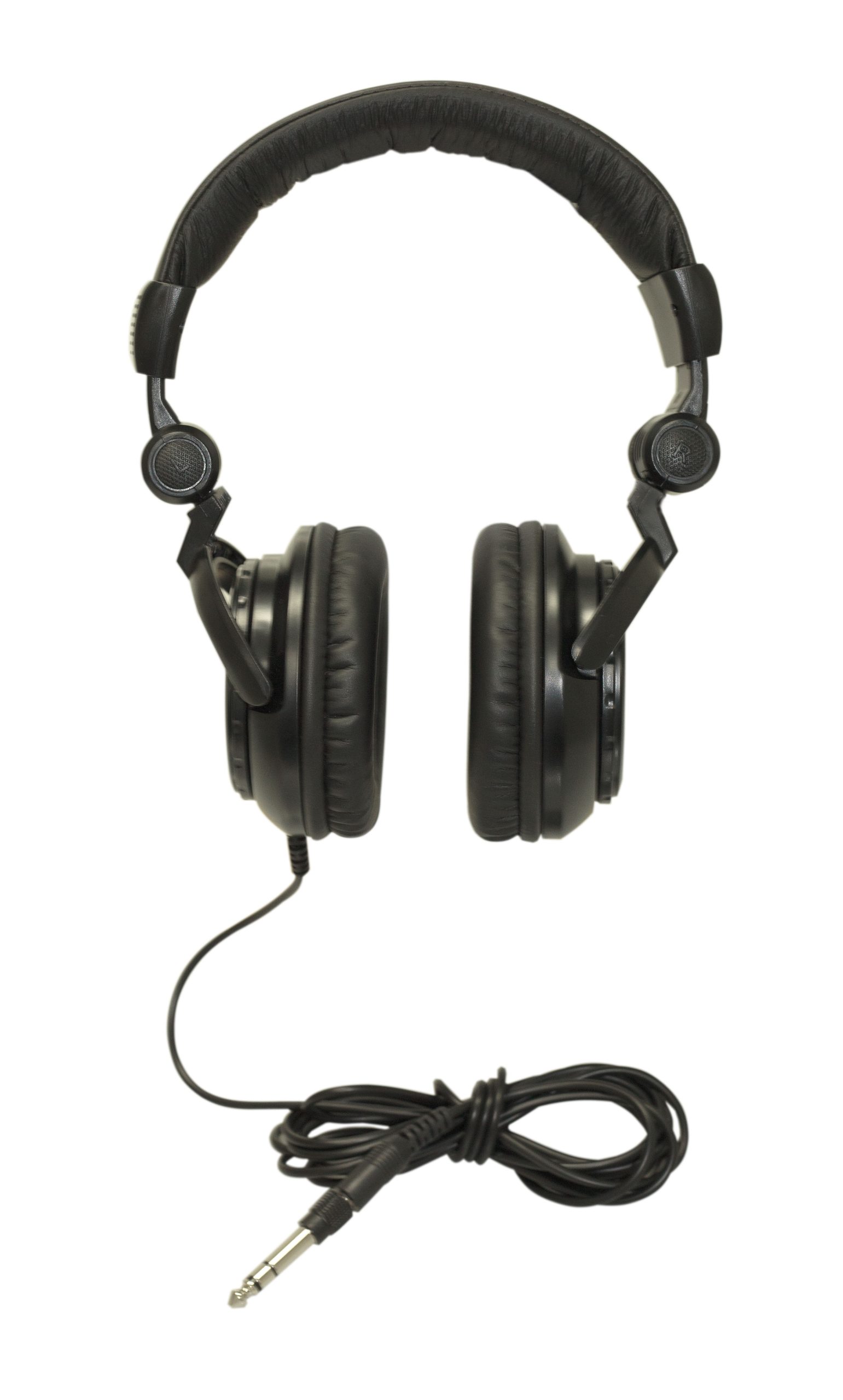 Studio monitoring, tracking
3.0 m (9.8′), straight, left-side exit
Pros
Very affordable price
10 foot long cable
Collapsible design
Good sound quality for the price
Cons
Not fully 0ver-ear, can cause ear fatigue or pain with glasses
Foam and padding feels cheap out of the box
Sound not as clear/crisp as more expensive headphones
The Verdict
The Tascam TH-02 headphones are kind of a mixed bag. If you are looking for decent headphones at a very cheap price point, these are worth taking a look at. They might feel a little uncomfortable for some people on the ears, or they may feel too tight. The foam can be replaced and they can be stretched out to help with the negatives. The sound quality is ok for the cheap price point, but if you are very discerning about audio quality you may want to spend more money on a higher quality pair of studio headphones.