The Sennheiser HD 206 headphones are very much budget headphones but the sound quality is quite good for their price. There are some sacrifices being made in overall build quality that we'll get into, but nothing is a huge drawback if if you just need a good sounding pair of headphones for cheap. Let's take a look at the positives and negatives.
Sound Quality
Listeners who have used these headphones are somewhat split on the sound quality. Those that are expecting a high-quality pro sound are usually the ones that are disappointed, as these headphones just won't be able to deliver the higher quality sound that more expensive headphones are capable of.
Casual listeners or people who have used other cheap headphones tend to find the sound ok for the price point. The sound isn't great, but not terrible either.
You will get punchy lows and bright highs, but overall the sound can be a little muddy when compared to higher end sets. There isn't a whole lot of clarity and crispness for those with more demanding audio production needs. While the clarity isn't there, these do have a smooth sound that doesn't appear to be overly harsh in any part of the frequency range. The frequency range is fairly flat but the lows and highs do sound slightly boosted. Due to the audio qualities, these are going to be more suited for monitoring or casual listening rather than critical studio mixing.
These headphones are also a little quiet in terms of overall volume and loudness, and some listeners find they aren't able to get the volume out of them that they would prefer. People with headphone amps can drive the sound a little bit better from these headphones, and say that the sound quality improves with use of a headphone amp. But most people will be listening to them with smartphones or computers and with those sound sources they can feel a little quiet.
Closed Back Design
The closed-back design of these headphones helps to passively filter out environmental noise during use. While they do block out some environmental noise, the effect isn't overly strong. Some users say these headphones fit a little loose on their heads which can have a negative effect on the noise reduction capabilities as well, since the ear cups may not fit tightly.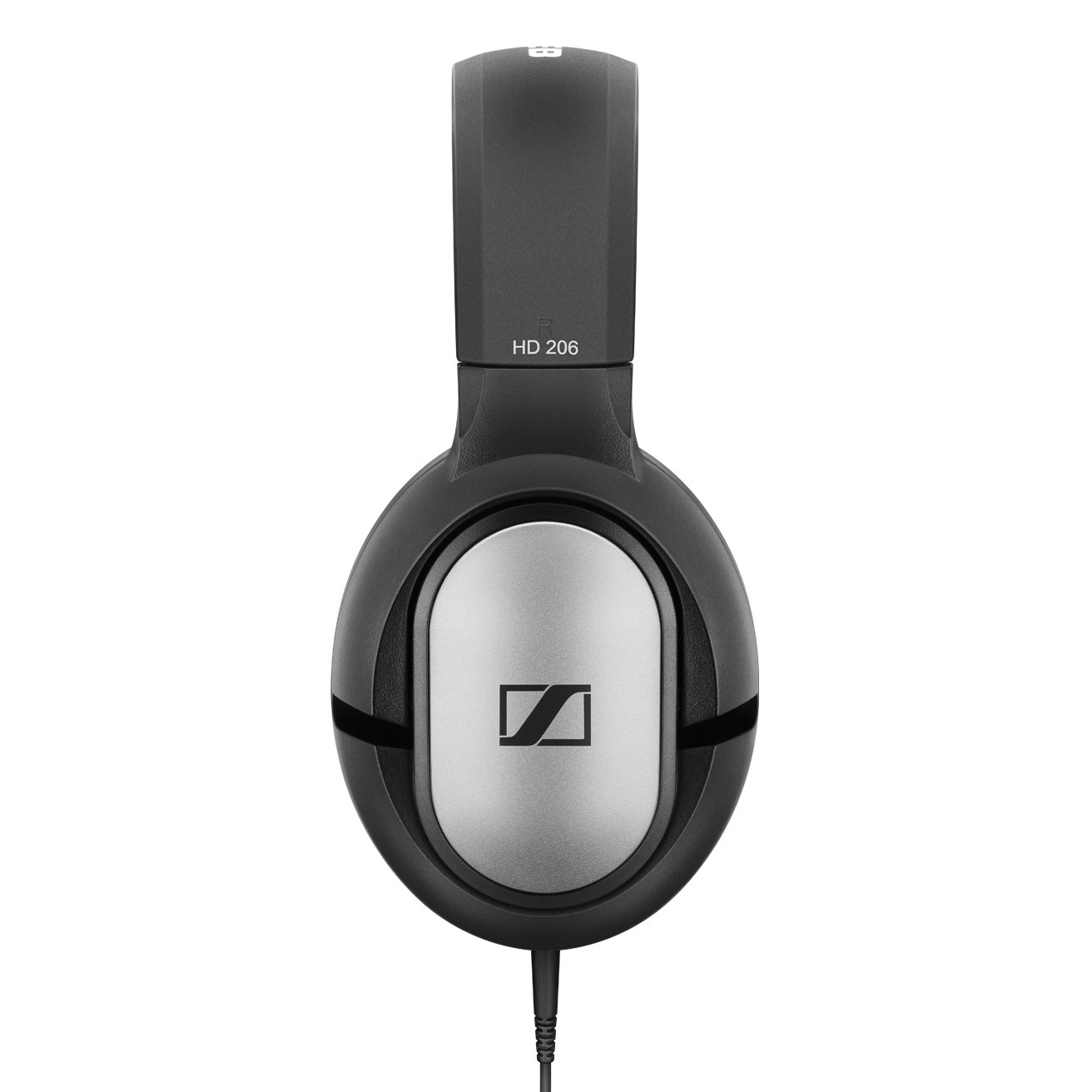 Comfort
Feedback on comfort is mixed with these headphones. The ear cups are shallow and not very comfortable for many users. The size and depth of the ear cups effectively makes these on-ear for most users. Listeners who use these for longer than an hour or so in a session tend to find them causing discomfort. For shorter sessions of use they can be fine. However, some people find the comfort to be just fine, so head shape and size could have something to do with it. Considering the shallow and smaller ear cup design – if you have a larger head or ears you may find these to be more uncomfortable.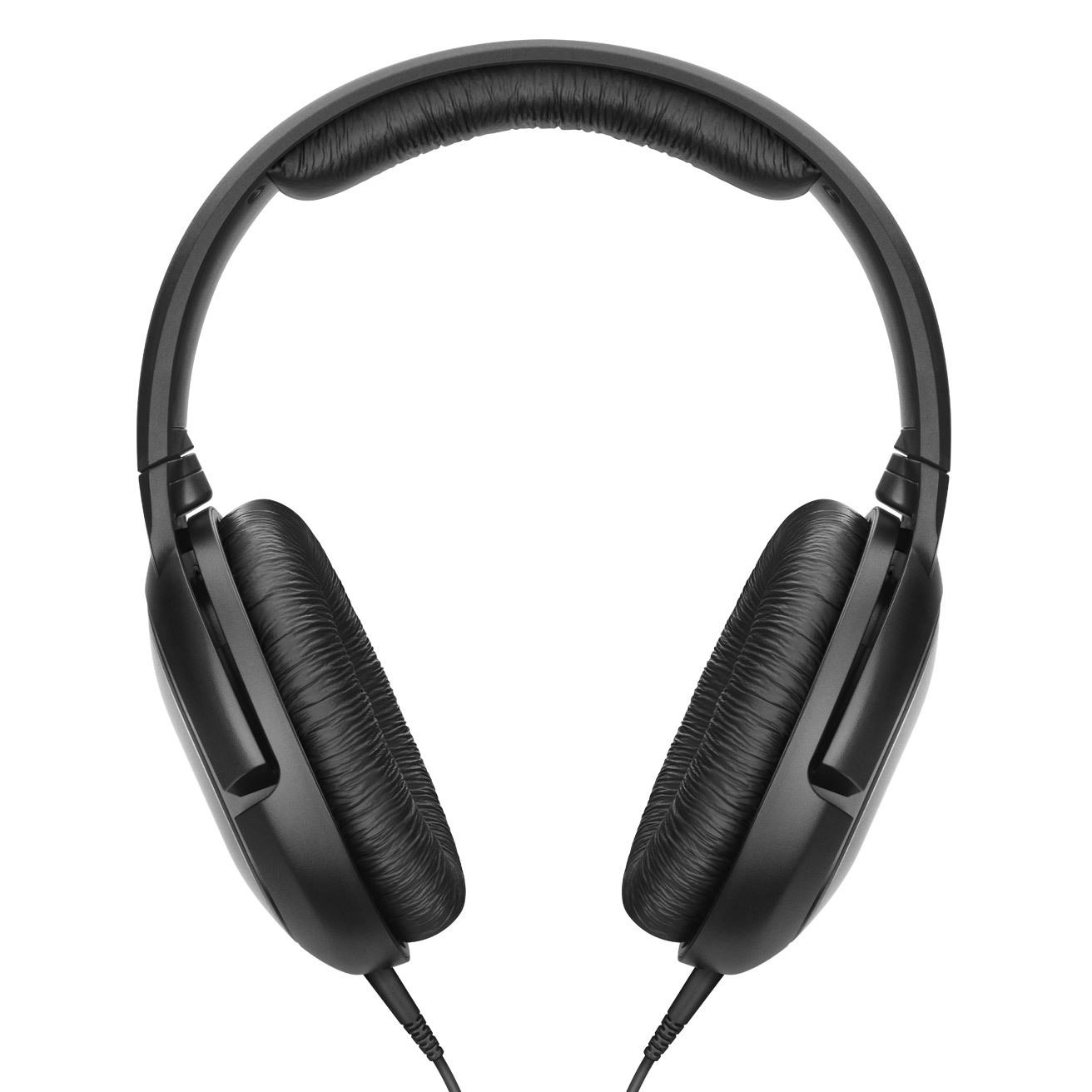 Build Quality
The overall construction of these headphones feels pretty cheap. There is a lot of plastic in the construction. The ear cup forks, for example, feel like they could easily be broken if they are dropped or crushed with the right amount of force.
For the price, this is to be expected. You will be getting some of Sennheiser's cheapest construction and design with these headphones. That's just how it goes when you buy headphones this cheap.
If you are careful with them, you should be able to get some decent life out of these. However, if you tend to be the type that drops or abuses headphones more, or carries them uncased in the backpack, these might not be right for you.
The Cable
These headphones are outfitted with a 3 meter cable that attaches to both the left and right ear cups with a forked style cable. The longer cable is nice on a pair of headphones this cheap. The cable feels pretty lightweight and the attachments to the ear cups feel a little flimsy. However, this is in comparison to much more expensive headphones – so once again, you get what you pay for here.
Monitoring, Casual Listening, DJ

3 m straight cable, forked to both ear-cups

Pros
Affordable price
Good sound for the price
Lightweight
Cons
Cheap construction with lots of plastic and a thin cable
Uncomfortable for longer sessions
Noise attenuation isn't very strong
The Verdict
Headphones like this can be somewhat hard to review. For the price, they are actually pretty good. If you need some cheap headphones that sound good for their price and will be suitable for getting some studio work done on a low budget these are worth trying out. If you have more money to spend you should look at something else. These don't compete very well with the sound and overall quality of headphones even in the $100 range, which isn't a whole lot more than these will cost. We'd recommend these as a super budget friendly headphone and only get these if this is all you can afford.