The Sennheiser HD 200 Pro headphones are designed to be affordable for home studio usage and we find them to be designed well for home electronic drum players as well. The closed back design offers a decent amount of noise attenuation and the sound is nice for the price range. Let's take a closer look at the details.
Sound Quality
Sound quality is somewhat arguable on these headphones, and may come down to personal preference. People who have used these have mixed opinions. For the price, the sound quality is decent.
You won't get a fully flat frequency response from these headphones. Some listeners find the mids and highs to be a little muddy or unclear. Some also find the sound to be lacking in the mids/highs due to lesser response in those parts of the spectrum. Most listeners find these to have slightly over pronounced bass, however that may be a preference for some. They aren't boomy, but they have more bass than you'd expect from studio monitor headphones.
The sound stage is pretty good for closed back headphones and you can hear a good representation of where things are placed from left to right.
These are not ideal for mixing or mastering, in our opinion, but can be pretty good for monitoring and playing instruments.
Closed Back Design
The closed back design will offer a good amount of noise attenuation and block out environmental noises. This is a good quality if you will be using these with electronic drum since you'll hear more of the sound module and less of the sticks hitting the pads.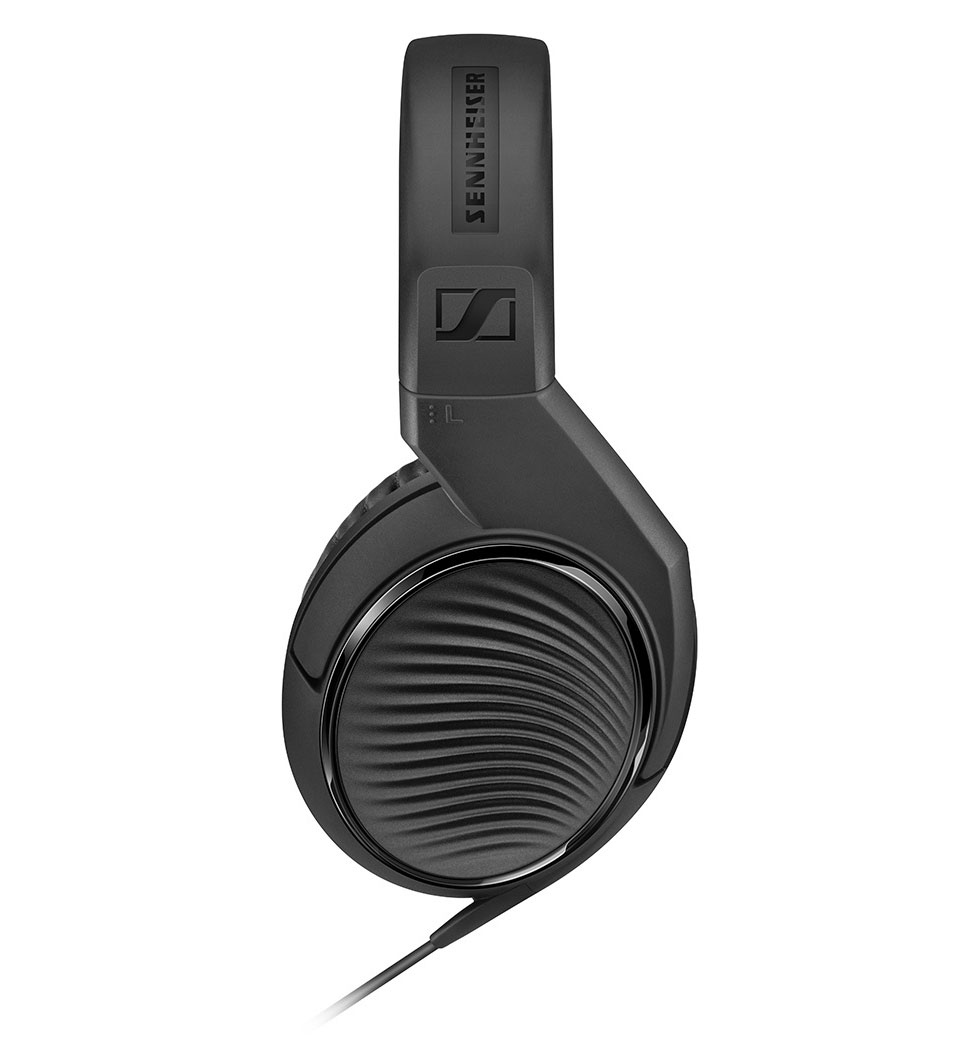 Comfort
These are pretty comfortable headphones, mostly due to the large ear cup size and the padding. They fit snugly, but not overly tight. They can get a little warm during longer sessions.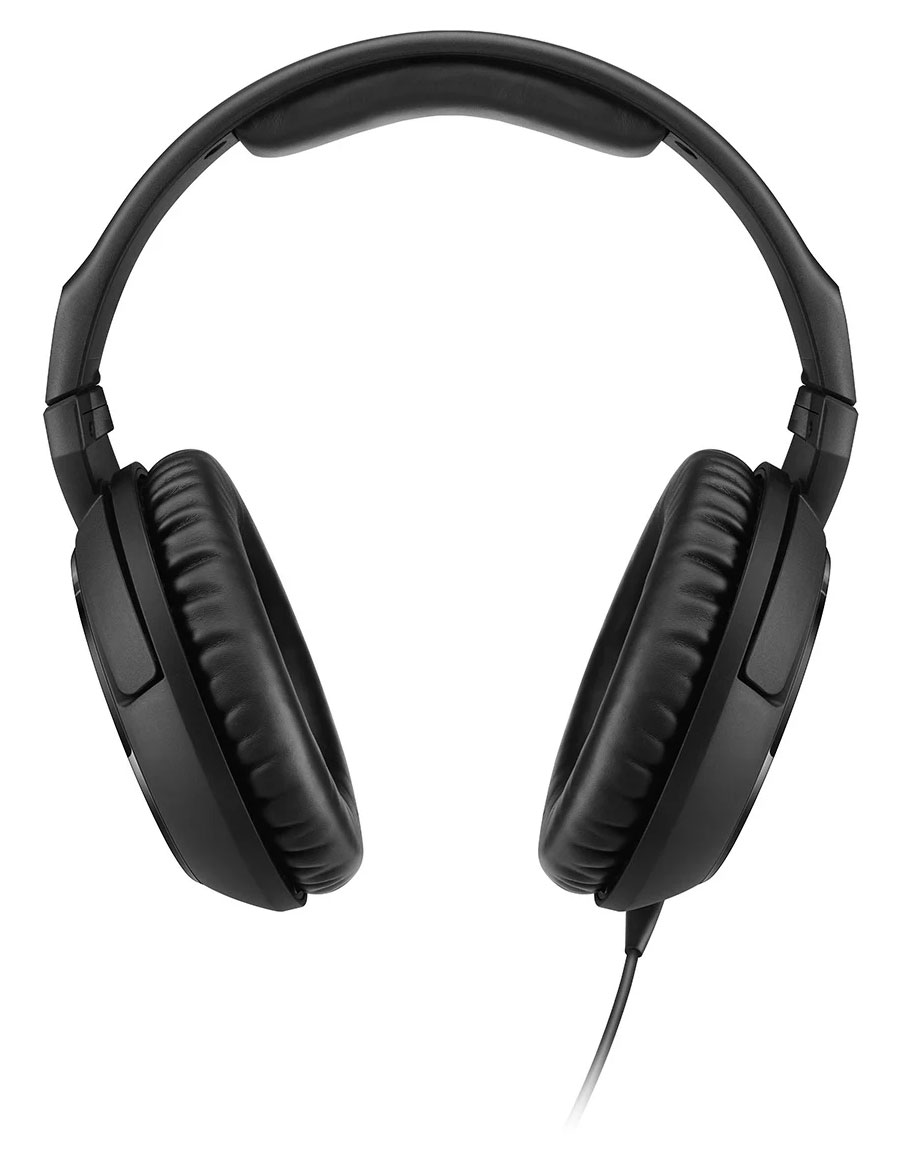 Build Quality
These headphones are decently built but use a lot of plastic in the construction and are lightweight as a result. They feel like they will hold up ok if you take care of them, but not so much to regular abuse. You will want to be careful when transporting so they don't get crushed in a backpack, for example.
The Cable
These headphones come with a 2 meter straight cable. The cable has a 3.5mm plug and a 1/4″ adapter. The cable is non-removable and a little shorter than other studio monitor headphones typically offer.
Monitoring, Casual Listening, Gaming

Pros
Good noise attenuation
Comfortable fit
Punchy bass
Cons
No removable cable
Can feel warm during longer sessions
High/mids are lacking
The Verdict
The Sennheiser HD 200 Pro headphones are some of the cheapest Sennheiser headphones you can buy that still offer some decent comfort and noise attenuation. Even though the sound is a bit lacking, they offer enough value, comfort and noise cancelling to be a decent pick for electronic drummers on a smaller budget. We wouldn't recommend these for studio mixing or mastering, as you can find much better options for those purposes for not a whole lot more expense.