The Alesis DM10 Studio six-piece electronic drum kit is intended for both beginners and professionals. The simple setup and high-quality electronic drums give you the flexibility to develop your own sound and practice without creating a racket. If you have been searching for a new kit we'll show you why this kit might be a good choice.
Overview and Technical Details
While you will learn more about the benefits and drawbacks of this kit, the first place to start is with the actual components that are included. What can you expect from the Alesis DM10 six-piece electronic drum kit?
DM10 high-definition drum module
Real Head 10-inch snare
4 8-inch toms
DMPad cymbals
A compact, four-post Stage Rack with integrated boom cymbal arms
This includes everything that you need for a basic drum kit. This will make a great beginner kit. Though, professionals could also make use of the high-quality electronic drums and drum module. The only major item that is missing from the kit is a drum pedal for the bass drum.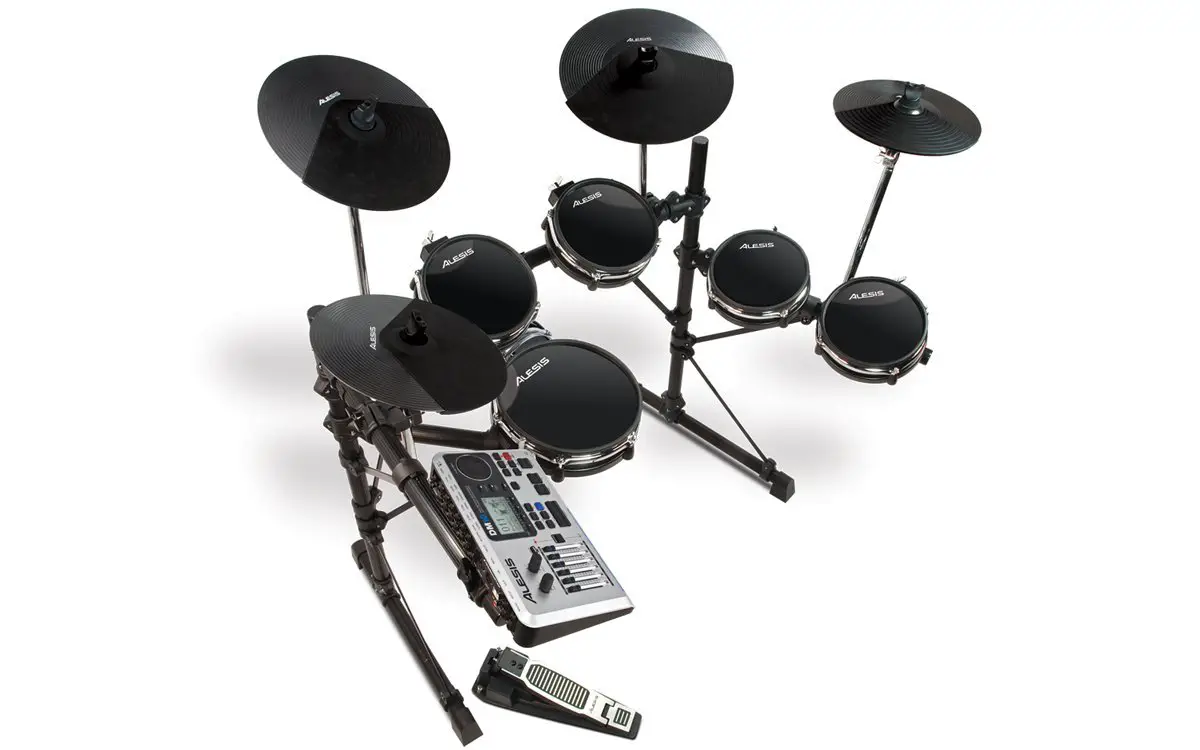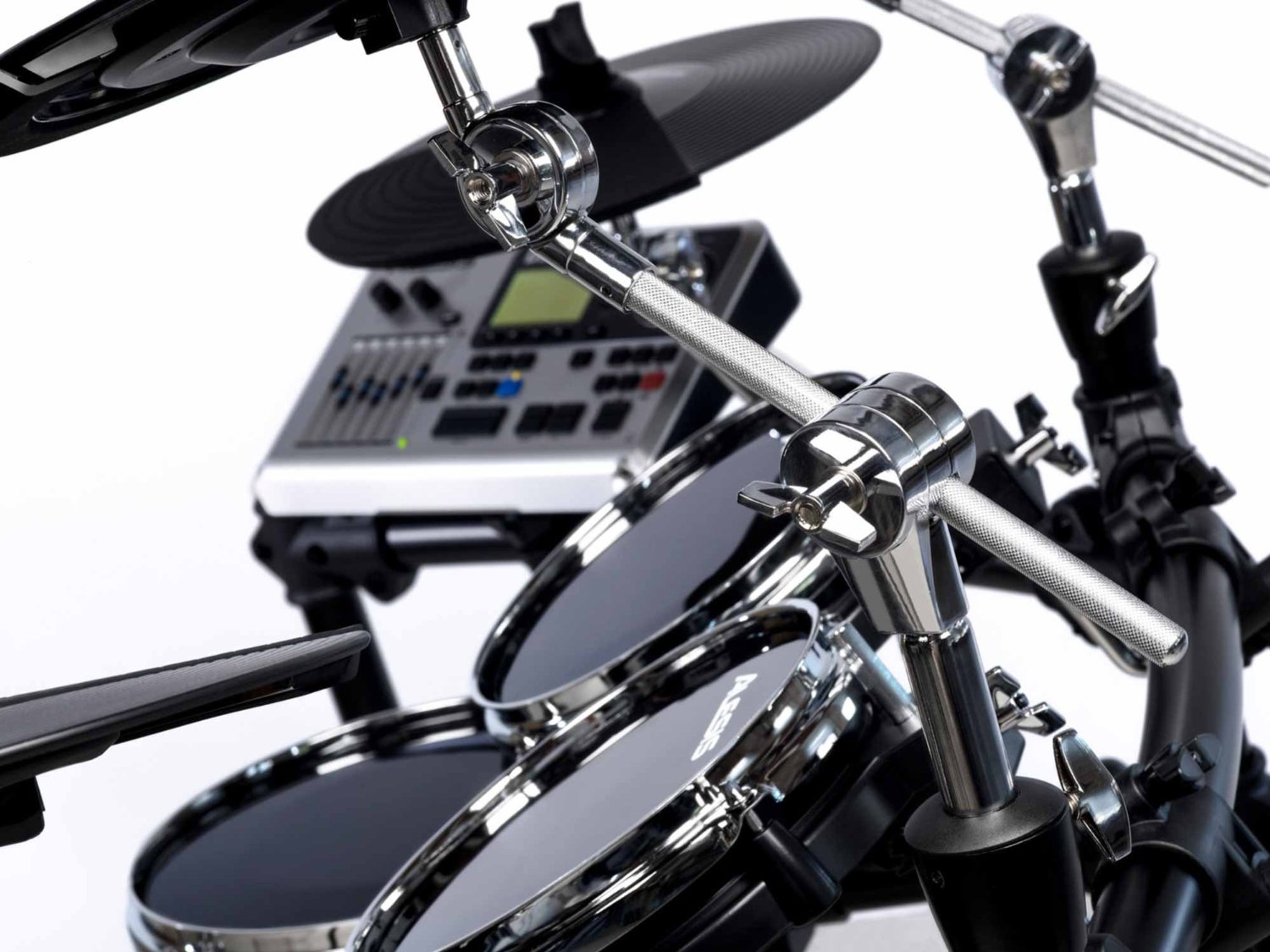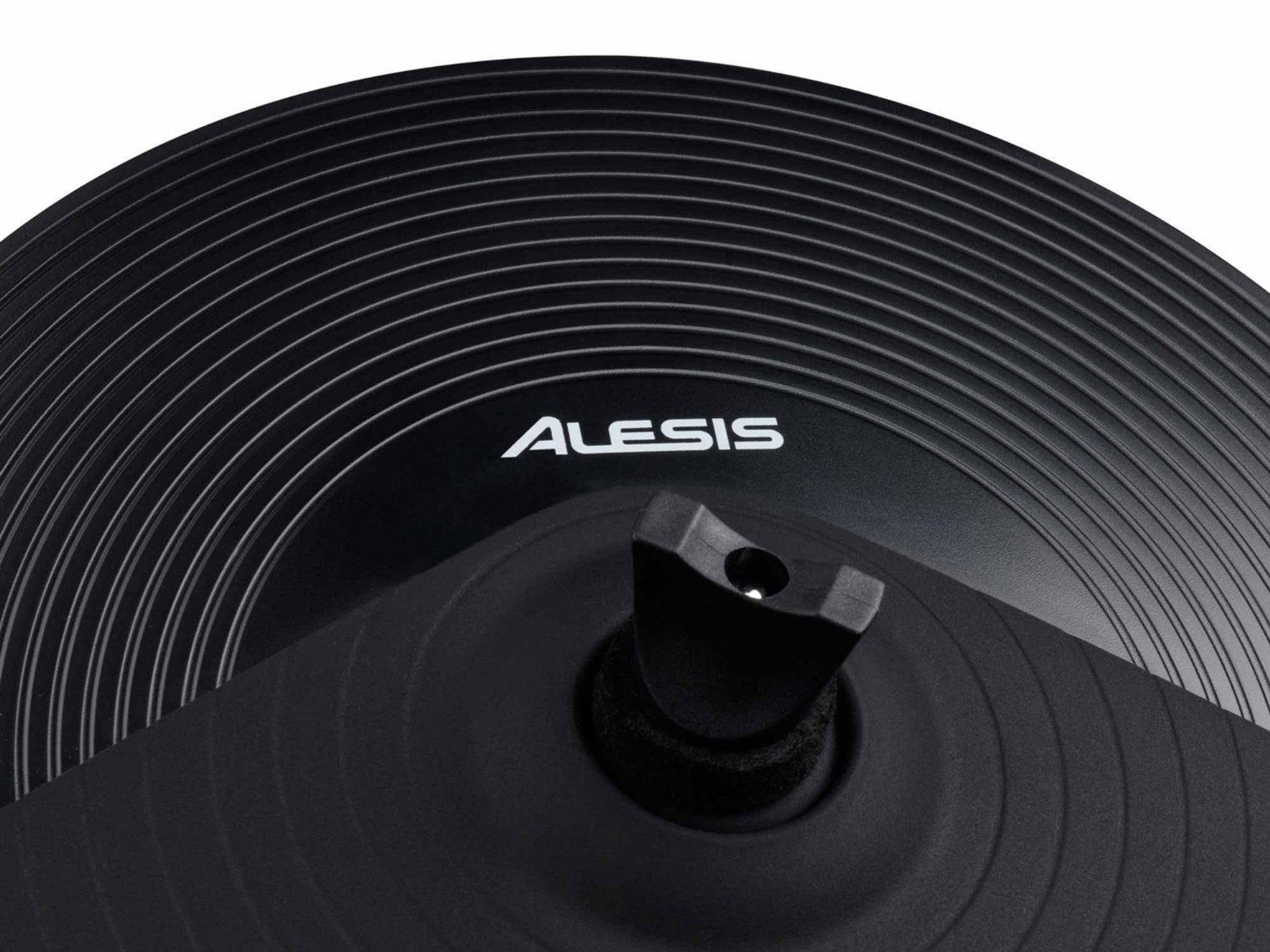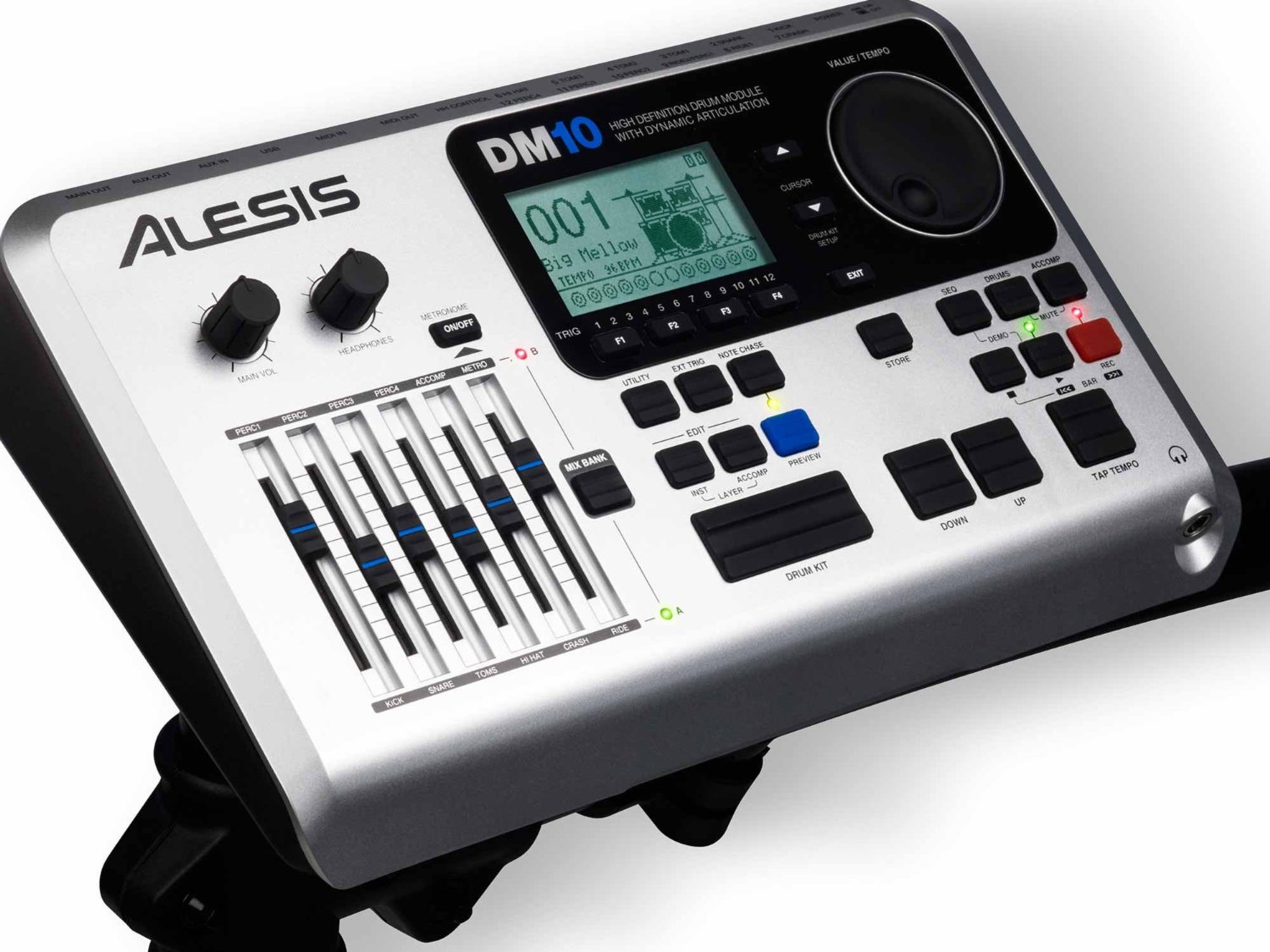 The Pros
What are the primary advantages of these electronic drums? The primary advantages are the result of the high-quality drum module. This is an electronic drum kit, so it relies heavily on the use of the DM10 drum module to handle the actual use of the set. By using the DM10 drum module, you will access to the following advantages:
Ability to load custom third-party sound sets
A large sound library of uncompressed samples from real drums and cymbals
Works with the Apple iPad
Record yourself using the sequencer
Using the DM10 drum module, you can load custom third-party sound sets or work from the large sound library of uncompressed samples. These sound sets and samples allow you to play along or alter the sound of your drumming session. By browsing the selection of real samples, you can find acoustic drum sounds from the top drum brands, along with a large selection of snare drums and cymbals.
If you find that you need additional sounds, you can connect the DM10 module to your computer via a USB connection and download additional sounds to your kit.
The Cons
There are a few issues that are not major problems, but they should be explored in more detail. You need to make sure that you know what you are getting before spending your hard earned money. Look at the following disadvantages before deciding whether or not to purchase this electronic drum kit:
Does not include a drum pedal
Does not include sticks
Require headphones or speakers to hear the electronic drums
While you will receive almost everything that you need to start playing, there are a couple of items that are not included. This electronic drum kit does not include a drum pedal or sticks. It does seem a little odd that they did not throw in a pair of cheap sticks. Along with requiring your own set of drum sticks, you will also need a drum pedal if you want to play the bass drum.
In addition to the Alesis drum kit not including a couple of items, there is one more issue worth mentioning. This electronic drum kit does not include a built-in speaker anywhere on the set. This is typical; though, it would have been nice if the DM10 drum module at least had a cheap built-in speaker. Instead, you will need to use headphones or connect the kit to an external set of speakers. Again, this is not a major issue, but some people prefer an electronic drum kit that features its own speaker.
What are Drummers Saying?
When looking through user reviews of the Alesis drum kit, you will notice a wide range of responses. Overall, this electronic drum kit received good feedback.
Among the complaints left by some users was the lack of a drum pedal for the bass drum. Others mentioned that the assembly instructions were difficult to understand. Another issue that popped up in a few of the reviews was that the pads began to lose sensitivity with repeated use. Some users had to replace drum pads several times in less than a year. Hopefully, if you decide to purchase this drum kit, you will not experience these same problems. Remember, over half of the users did not have this issue and gave this set nothing but high praise.
If you do notice a loss of sensitivity or if the drum pads stop working, the warranty will cover replacements for up to one-year. While this review is for the Mylar drum head and standard pads, you also have the option of purchasing this electronic drum kit with Mesh drum heads and large pads.
The Verdict
Is this electronic drum kit a viable option for those looking for a new set? While this is listed as a professional kit, it is mostly geared towards beginners and novices. The best feature of the kit is the DM10 module, which features a bit of a learning curve. Once you get used to the various settings and features of the drum module, you can alter your sound to suit your needs.
In the end, the Alesis DM10 Studio Kit six-piece electronic drum kit is a great value. It is a step above beginner or economy electronic drums and a step below some of the higher end professional kits. If you are getting tired of using an acoustic kit or need to upgrade from your beginner kit, the Alesis electronic drum kit is a wonderful option.