What? Behringer makes studio headphones for 20 bucks? That sounds kind of crazy when you think about what you might normally pay for a nice set of studio headphones.
The Behringer HPS3000 studio headphones are decent for the price, but have some drawbacks. They can be workable for those with really small budgets. Let's take a look at what makes them affordable yet possibly worth looking at for studio monitoring or electronic drum kit use.
Design
These are adjustable, over-ear headphones, with a non-detachable cable on the left side. They have the typical silver Behringer look. Some users find the silver plastic to look a little cheap, but also sleek at the same time.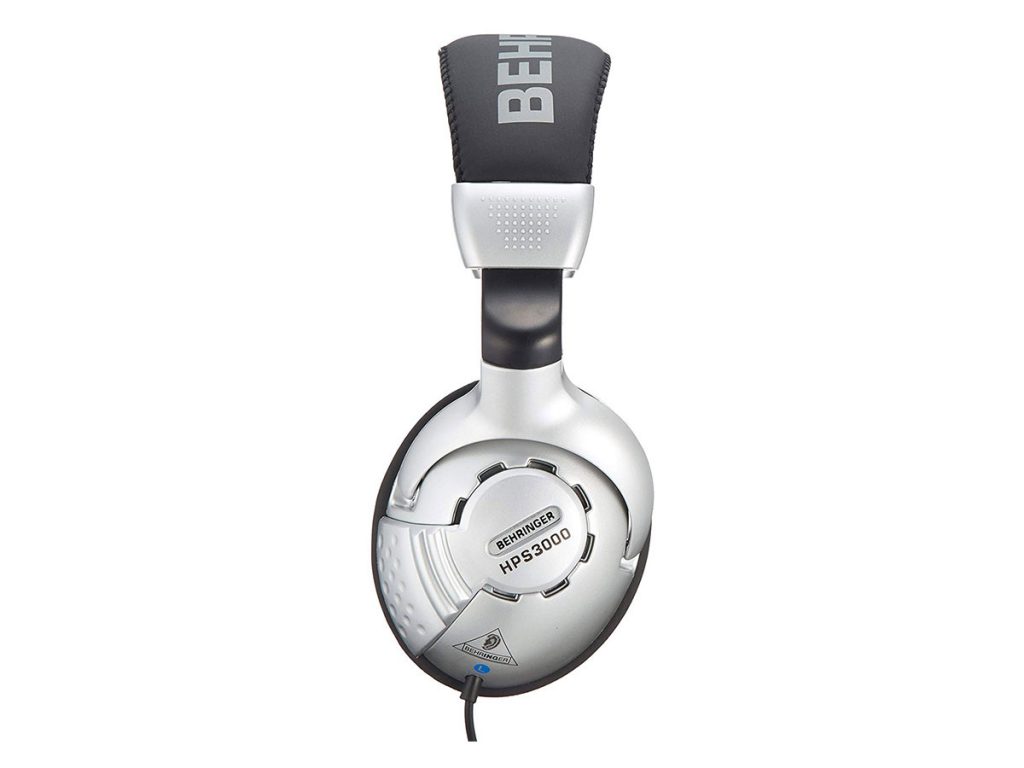 Comfort
These headphones are comfortable for shorter sessions, but may not be as comfortable if you intend to wear them for longer sessions.
The headband is padded but feels a little uncomfortable after a while, you notice it's there. The ear cups are better and are padded well. While the ear cups are comfortable, they do trap heat and these get warm during longer sessions.
Build and Toughness
They aren't built like a tank, but they won't fall apart on you right away either. Most people who own them find them to be durable. You will want to be careful about abusing them though, as they do need to be taken care of to stay in good condition.
Some people say that the foam pad covering deteriorates and flakes over time, but that is for heavy use over long periods of time, and can happen with other headphones as well. However, consider that you can't replace the pads on these, where you can with some of the higher end headphones.
The Sound
People that own these headphones are overall happy with the sound they provide, but that is also considering the price range.
Users mention that they notice a fairly flat frequency response when monitoring with these headphones. Behringer lists the frequency response to be from 20Hz to 20Khz, which is a nice, wide range for budget headphones.
The sound is coming through 40mm drivers, which are mounted in closed earcups with comfortable padding. Even people who say they have bigger heads or ears find these comfortable.
Some people who like to push the volumes with these headphones say that the sound can break up or sound distorted when they are pushing it, but that at lower to medium volumes the sound is good.
Users who are critical of the sound usually mention that they think the lows sound muddy, and that the highs are a lacking crispness and sizzle or are a little flat.
Noise Isolation
One of the drawbacks of these headphones is the lack of good noise isolation or sounds cancelling.
Users say they may be more suited for tracking or listening use as opposed to use for mixing. They may not be suited for louder recording scenarios due to the lack of noise cancelling and isolation. So these might work well as tracking headphones for an acoustic guitar player, but maybe not a metal guitar player who is cranking up the volumes, for example.
If you are looking for a cheap pair of comfortable headphones for an electronic drum kit, these would work great. The sound of playing on drum pads isn't anything that will be bothersome with these headphones.
The Cord
These headphones have a single cable/cord on the left side. The cord is a little over 6 feet long, which is a pretty good length for this price range. The cord is fairly thin compared to some more expensive studio headphones, and owners of these say that they are careful with the cord due to this. The connector is L-shaped and 1/8 inch by default with a 1/4 inch adapter included.
Pros
Very affordable
Surprisingly good sound quality for the price
Comfortable
Cons
Lacks noise isolation
Plastic looks a little cheap to some
Get a little warm with longer sessions
Gets distorted at higher volumes
The Verdict
Ok, so let's be real here. The Behringer HPS3000 headphones are a nice surprise for around 20 bucks. If you are used to using earbuds, you're going to probably find these to sound way better than that.
If you are used to more expensive studio headphones, you might be unhappy if you are looking for a one-to-one replacement but trying to save a few bucks by going with budget headphones. If you are an audiophile with high sound expectations, you might want to look at some more mid range or high end studio headphones and skip over these.
However, if you know what you are buying here, you will probably be pleasantly surprised with what you're getting for the money.