The Roland RH-5 headphones are affordable and are sometimes packaged along with some of Roland's electronic keyboards and other instruments. Electronic drummers might run across these in their search for a pair of cheap headphones. How do they stack up?

Sound Quality
I've tried these out with some electronic drums and also have been listening to some different types of music through them. They sound quite different than many other headphones I've tried, and I'm not really a fan after using them.
The high end is clear and is probably the best part of the sound. Cymbals and other instruments that sit in the high frequency ranges come through nicely and have a crisp sound to them. The highs are little subdued though when compared to the rest of the spectrum.
The mids are subdued and kind of muddy. I'm not getting much clarity in the mids, especially at louder volumes. At lower volumes the mids sound like they are sitting behind everything else. At louder volumes they get muddy and fight with the upper low end. I also found some resonant issues where certain mid-range sounds were fatiguing my ears at mid to high volumes.
The low end is pronounced but not very clear. At lower volumes, the low end sounds like it's overpowering everything else, and the upper low end especially stands out and sounds a little boxy. At higher volumes the upper low end sounds too boomy and overpowers some of the mids.
These headphones aren't very spacious, I didn't notice much nuance in the stereo field. Sounds from left to right sound ok when played individually, but as a mix everything feels more centered and mushed together.
On electronic drums, the mid range instruments such as snare and toms sound too subdued. Kick drums come through ok but they don't have a solid thump in the low end. Cymbals sound decent on these headphones and they don't sound overly harsh, which can be an issue on some other headphones with a more pronounced high end. The drum kit sound as a whole sounds somewhat muddy on these headphones with little clarity in the mid range.
Overall, the sound is too strong in the upper low end and the mids and highs sound like they're trying to hide behind that low end. At louder volumes it gets a little better but then there is the ear fatigue issue. I can't think of a scenario where I would prefer the audio characteristics of these headphones over others that I've used.
Closed Back Design
These headphones offer a close back design, but the ear cups aren't big enough to fit over my ears and create a good sound seal. The fit is too loose and it doesn't really create any passive noise isolation in my experience.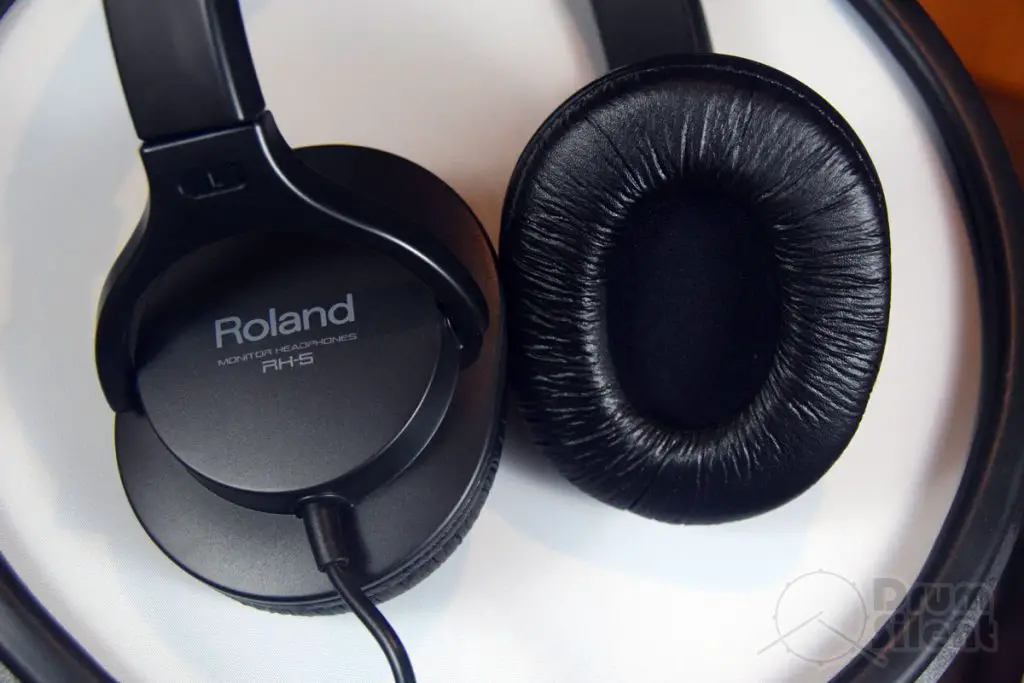 Comfort
These headphones, for me at least, weren't very comfortable. I could see how they might fit better for people with smaller heads. The top band created a hot spot right on top of my head and wasn't very comfortable for longer sessions. The ear cups sat on top of the edges of my ears, which wasn't very comfortable either. The loose fit didn't help much when I was using these on my drum kit, and they didn't feel very secure on my head. These are some of the least comfortable headphones I've tried recently due to those issues.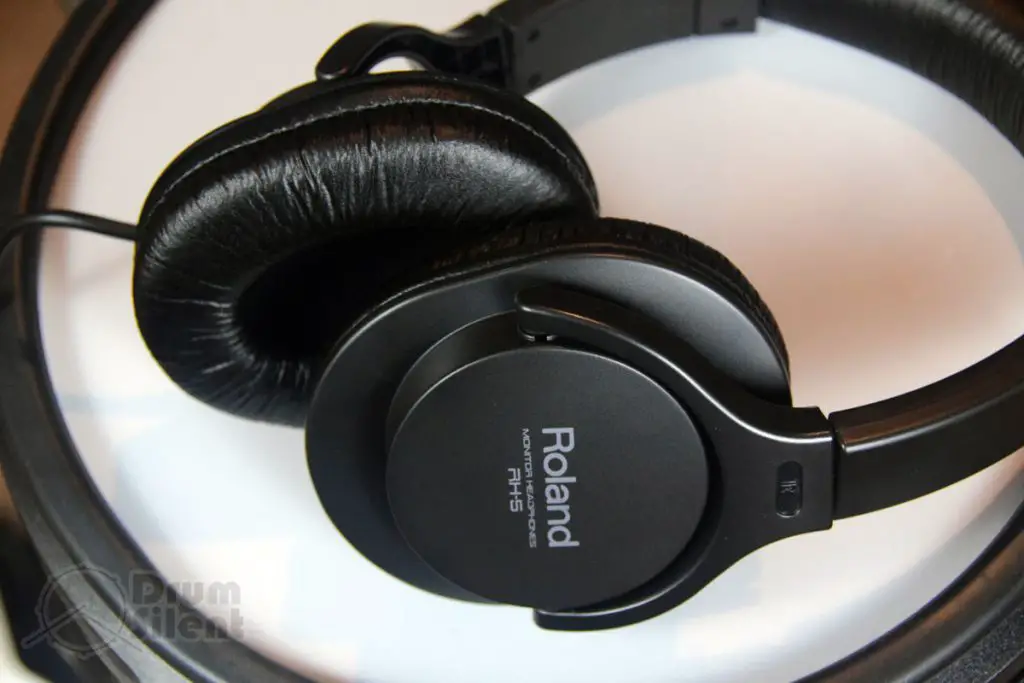 Build Quality
These headphones are pretty lightweight and they feel cheap when held in hand. They are made with mostly plastic. The ear cups are shallow and the covering on the padding feels really thin and doesn't seem like it will hold up well over time. The headband padding isn't that great either and feels pretty cheap. Even though they have a cheap build quality, they don't have any creaking or squeaking issues which is good.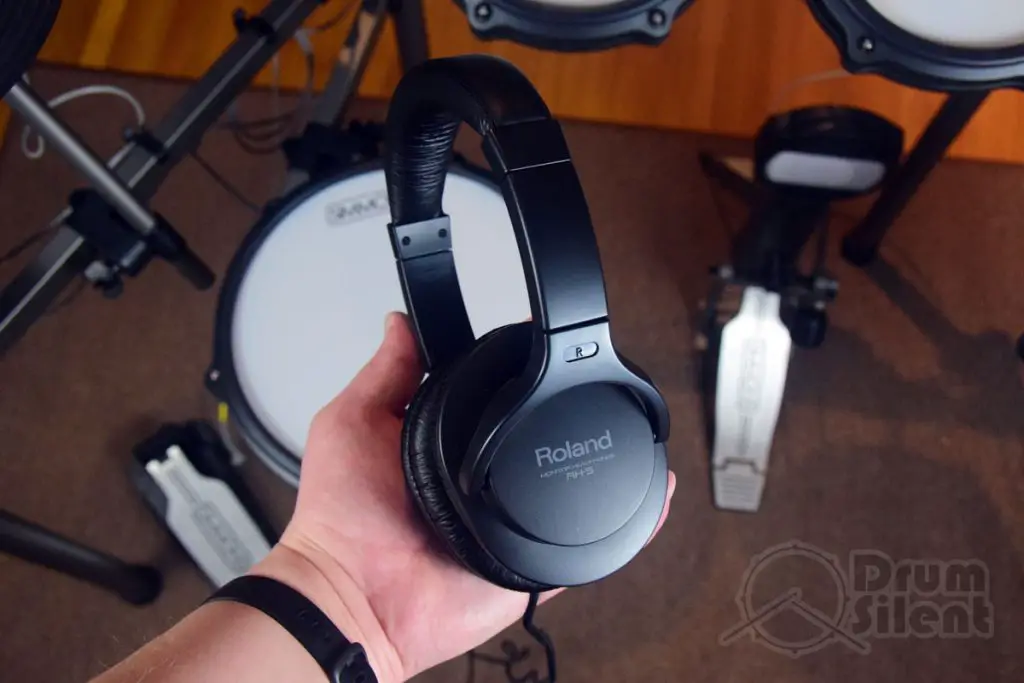 The Cables
These headphones have a long cable, which is great for use with electronic instruments. I suppose that makes sense since Roland pitches these headphones for use with electronic instruments and keyboards. The long cable is probably the best thing about these headphones. The cable is not detachable, which is a negative. It also comes with a 1/4 inch adapter.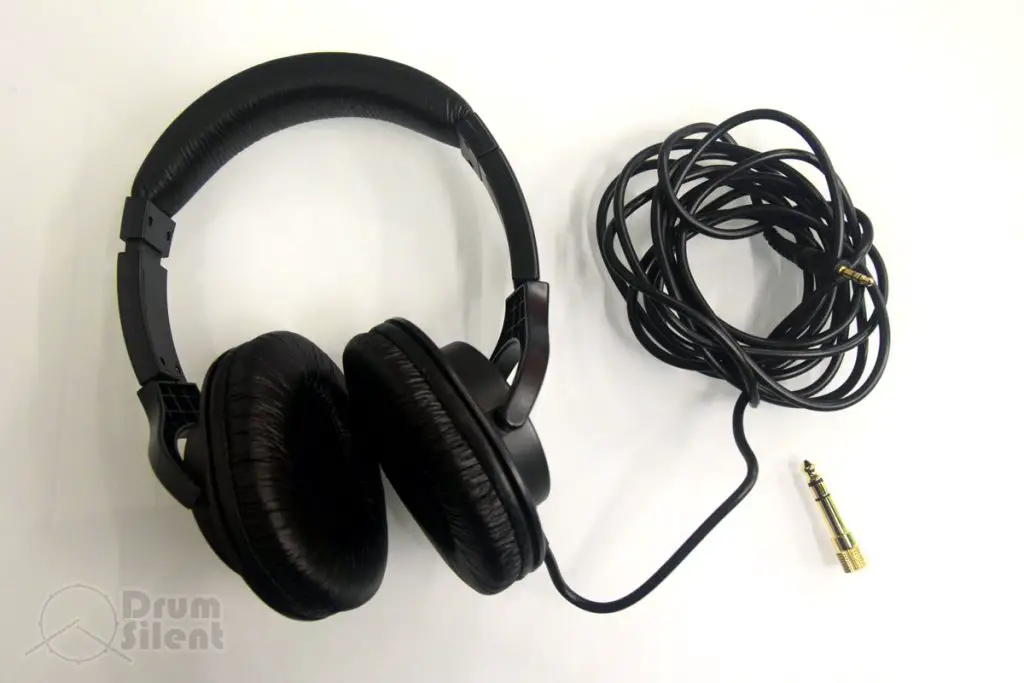 Electronic Instruments, Casual Listening

Cons
Not very comfortable
Sound is too heavy in upper low end
Lows/mids are muddy
Ear cups not big enough and too shallow
The Verdict
The Roland RH-5 headphones struggle to produce a usable sound and they aren't very comfortable.

If you get these packaged with something you buy from Roland, they could be a useful stop gap until you can afford some better headphones. If you are looking to buy a pair of headphones, I'd stay away from these. The sound isn't very good and they just aren't very comfortable. With the Roland name on them, they are priced a little higher than they probably should be. To me these feel like $20 headphones. I'd recommend going with something else if you are thinking about using these for electronic drums or any sort of audio monitoring.