The beyerdynamic DT 880 Pro headphones offer a very acoustically balanced sound and spacious sound-stage due to their semi-open design. If you are looking for studio headphones that are more in between full-open and full-closed design, these are well worth trying out. Let's take a look at the details to see what they offer.
Multiple Versions
This review is specifically covering the beyerdynamic DT 880 Pro 250 Ohm version. In addition to the "Pro" version, beyerdynamic makes an "Edition" version as well. The Edition version is more designed for home use whereas the Pro version is more designed for studio use.
The Pro version has a slightly tighter headband fit, which is designed this way so the headphones stay on firmly when used in the studio. The Pro version also has a coiled style of cable.
The Edition version is design more for home users, with the headband being less tight and the cord is a straight style of cable instead of the coiled styled.
Sound Quality
The sound quality is really what stands out with these headphones. With these being open-back in design, they will provide more of a spacious sound overall and they will allow environmental noises to interfere with your listening.
Since these headphones have a rating of 250 ohms – they can take a higher level of input power and will respond better if you use a headphone amp or use equipment with a higher level of output for headphones. Users have said they get good sound from these even with lower powered sources, but for the best audio quality you will want to give them a little more juice. For best results use a headphone amp.
Overall, the sound spectrum is fairly flat, and there isn't anything in particular that feels overly pushed with the sound. The highs feeling a little intense for some. The bass response is pretty solid and the low end clarity is great, but it isn't overpowering. The highs and mids are extremely clear and sound very natural in combination.
Open Back Design
Since these headphones feature an open-back design, they will not block out much local environmental noise. This should be taken into consideration when figuring out what headphones are best for your situation.
If you are looking for headphones to use with an electronic drum kit – you may prefer headphones with more noise isolation or closed-back design to help block out the acoustic noise (from hitting drum pads) when you are playing your kit. Most electronic drummers prefer to be focusing more on the sound of the module than the sound of their sticks hitting the pads. So for electronic drumming purposes, the DT 880's may not be ideal.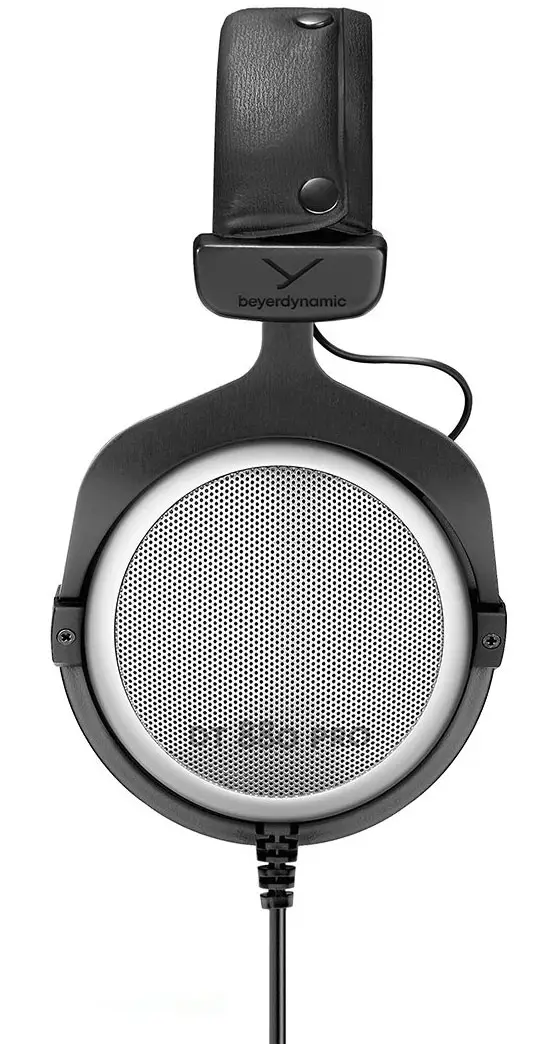 Comfort
The comfort level of the DT 880 headphones is amazing. They are probably some of the most comfortable headphones you can get for their price. The ear cups surround your ears entirely and are very soft. You can wear them for long periods of time without discomfort. This a big advantage over many competitors in this price range.
The open-back design also allow more air movement and allows these headphones to breath better. If you work in hot environments, the open-back design could be a comfort advantage.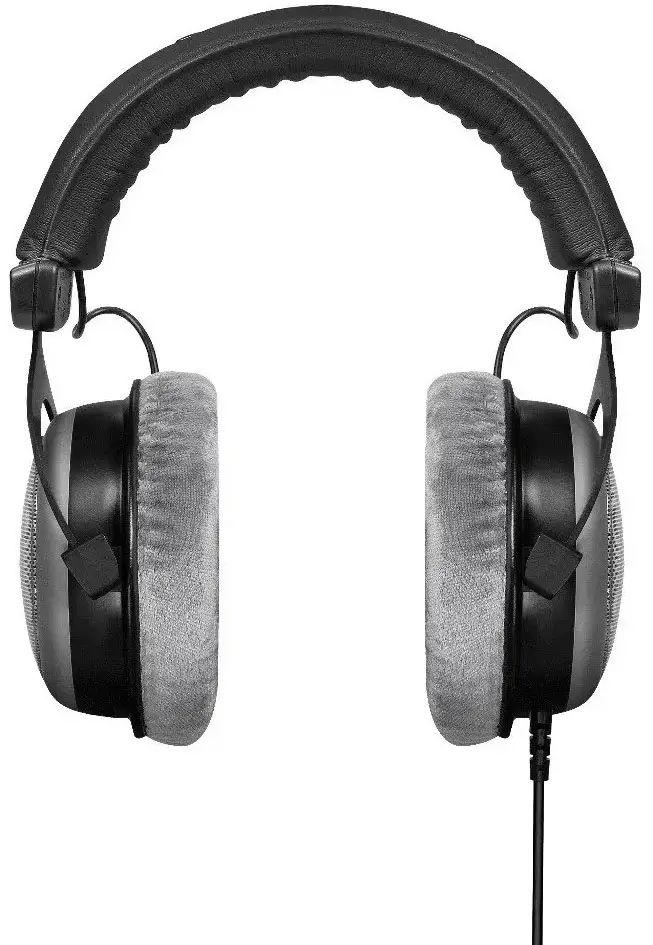 Build Quality
The build quality of the DT 880 headphones is excellent and the construction feels high-end. The headband and the forks are metal in construction, so the parts that you are moving and flexing the most are going to be rock solid for a long time after you purchase these. They will stand up well to normal to home or studio usage, and potentially some accidents and abuse.
People who use these who have dropped them or sat on them say they hold up well to the accidents. If you take care of them, like anything, they should last quite some time. Of course, if you abuse them they will wear out more quickly. They are well-built but not indestructible.
The Cable
The cable on all versions of the DT 880's is 3 meters in length, which is ideal for studio usage. The Pro version has a coiled cable and the Edition version has a straight cable. The cable has a 3.5mm jack with a 1/4″ adapter. The cable is permanently attached to the left side, and cannot be removed.
Mixing, Reference, Casual Listening
3 m / straight cable (Edition version), 3 m / coiled cable (Pro version)
Pros
Flat frequency response with good clarity throughout the spectrum
Spacious sound
Extremely comfortable
Higher impedance level
Cons
Bass might be too weak for those who want more low end emphasis
Non-collapsible design
No removable cables
The Verdict
The beyerdynamic DT 880 Pro headphones are a good option for studio and home use where environmental sounds won't be much of a concern. They will provide a very flat frequency response and are spacious enough in sound for mixing and sound analysis work. You can probably wear these all day comfortably. We'd recommend these if you want a very high quality sound when mixing and listening.
The open-back design might not be ideal for musicians who want to isolate the sound of your device from the acoustic environment – especially electronic drummers. If you are looking for a pair of headphones for your electronic drum kit, we'd recommend a closed-back design such as the beyerdynamic DT-770.