The AKG K92 closed-back headphones are a slick budget offering from a solid brand. These have a few characteristics that can make them a great pick for electronic drummers on a budget. Let's take a closer look.
Sound Quality
These headphones have some pretty good sound considering their price range. They aren't going to give you incredible clarity for mixing or mastering, but they sound pretty good for casual listening and can also be used for studio purposes such as tracking.
The highs come through pretty nicely after a short period of burn in. When brand new, these can sound kind of dead in the high range, so give them some time if you aren't a fan of the highs at first.
The mids aren't as pronounced as other AKG headphones and aren't as clear as some might expect. It almost makes it feel like the mids can be subdued in the mix depending on what you might be listening to.
The lows are present and a little boomy but clear enough for tracking. Even though they are a little boomy in the low end, they don't have overpowering sub bass, the boominess seems to come more from the mid-lows.
The spaciousness is a little lacking and these definitely have more of a cheaper closed-back feel to the sound. The left-right sound stage is good enough though for working with stereo sounds and sounds good with stereo field on electronic drum kits.
Clarity isn't super strong on these, especially in the mid-range, but they do sound pretty crisp for their price level.
Overall the sound is good considering the price of these headphones. These will sound really good if you're not used to studio level headphones, but it won't sound as great when compared to intermediate to pro level headphones.
Closed Back Design
The closed back design of these headphones actually provides a nice amount of noise attenuation. While they are only passive in regards to noise cancelling, they do a pretty good job of cutting out room noise and other people talking. These qualities can make them a good pick for electronic drummers.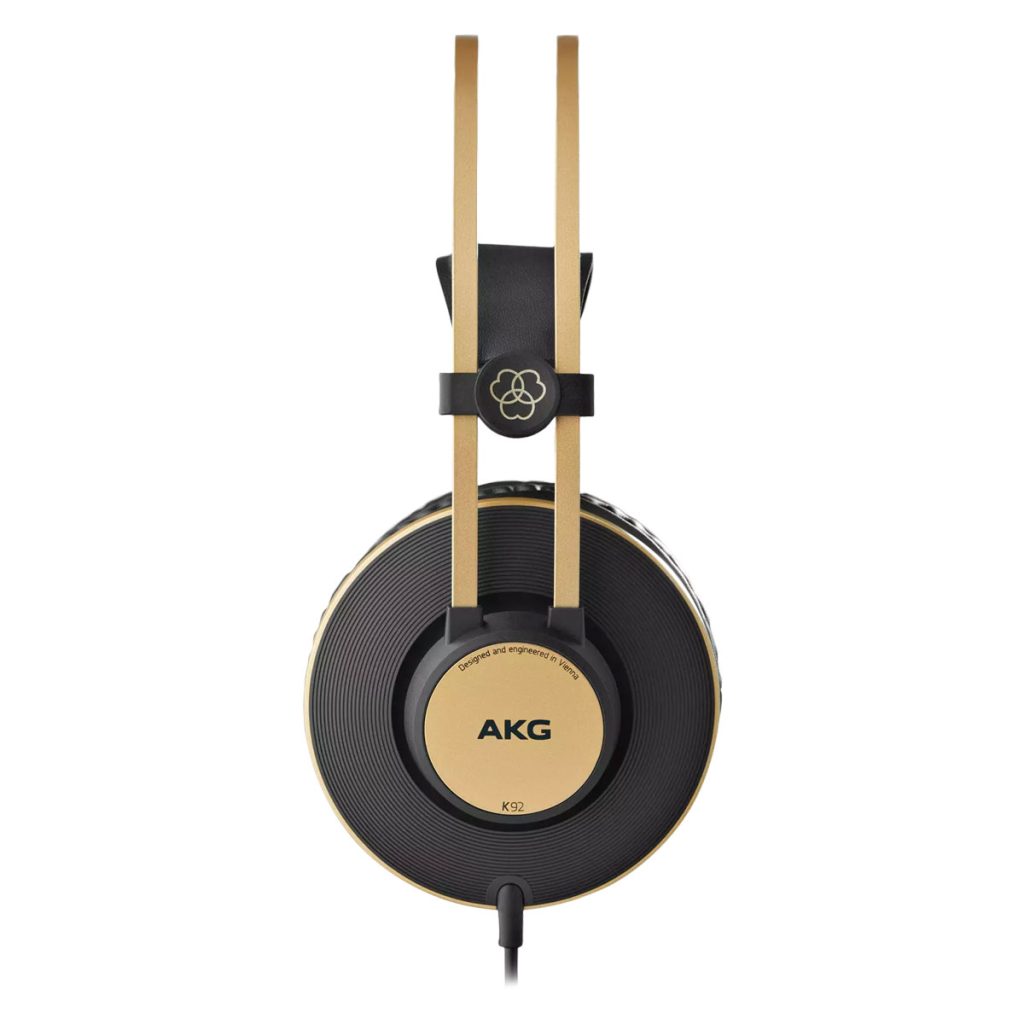 Comfort
Comfort is another one of the strong points of these headphones. They are the type of headphones that you can wear for longer sessions. They are lightweight and comfortable in the right spots.
They have a self-adjusting headband that is mounted independently of the metal band, which makes the headband extremely comfortable.
The ear cups are large and soft, and they can work well for people who wear glasses. The ear cups aren't super deep, so if you have wide ears they may put a little pressure on your ears.
The ear cups can get a little warm over longer sessions, since they are closed and don't allow much airflow.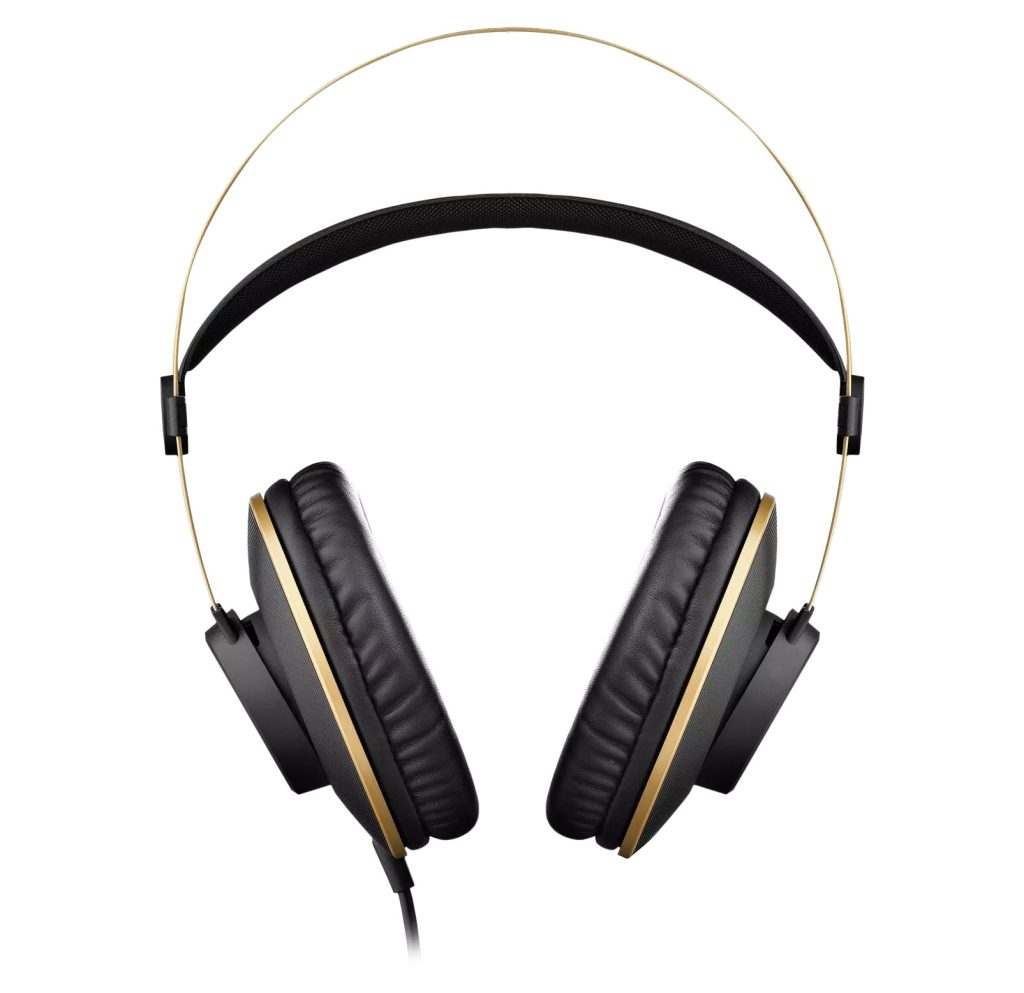 Build Quality
The quality is decent for the price but these headphones use a lot of plastic in their construction. The headband is the only major metal part, and there's a lot of plastic for the rest. The plastic has a really nice finish to it though, and it doesn't look like a cheap plastic build.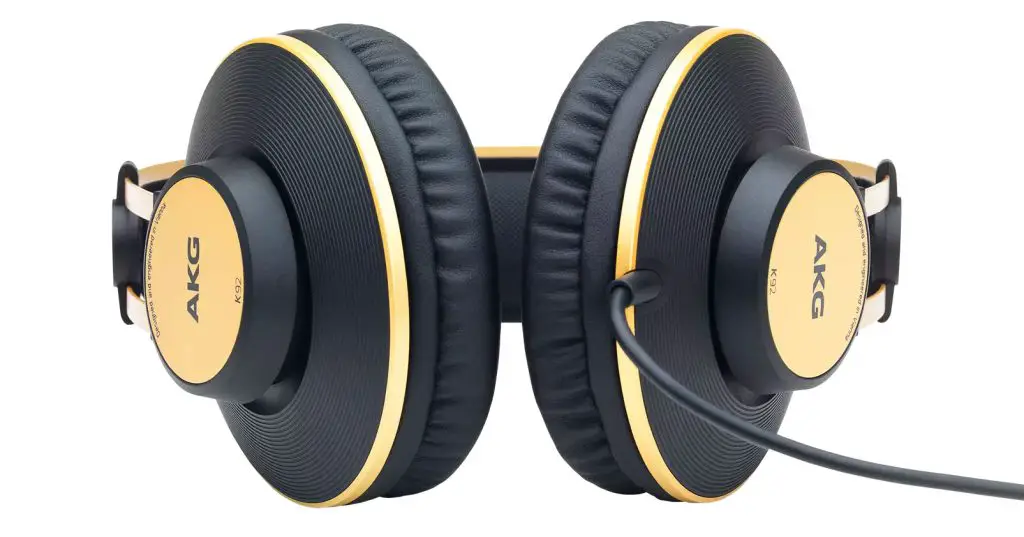 The Cable
These headphones come with a 3 meter straight cable. The cable has a 3.5mm plug and a 1/4″ adapter. The cable is non-removable.
Monitoring, Casual Listening, Gaming

Pros
Good noise attenuation
Comfortable
Lightweight
Good sound for the price
Cons
No removable cable
Can feel warm during longer sessions
Mids are a little lacking sound-wise
The Verdict
The AKG K92 headphones are pretty nice considering their price range, but they're also not clearly better or worse than other headphones in this price range. These offer good comfort and a solid sound for tracking, gaming and electronic drumming. The closed-back design does a nice job of providing passive noise isolation. They are a good pick for budget users who want good sounding headphones that are comfortable.