The Status Audio CB-1 headphones are quite popular among studio users and casual listeners. They offer a closed-back design which can help with noise attenuation and they have a comfortable fit. How do they sound?

Sound Quality
I've been trying these out on my electronic drums, listening to some studio mixes and listening to some music through these headphones. I'm finding them to have certain qualities that aren't very appealing to me personally, but they could be a good fit for others depending on what type of sound you are looking for.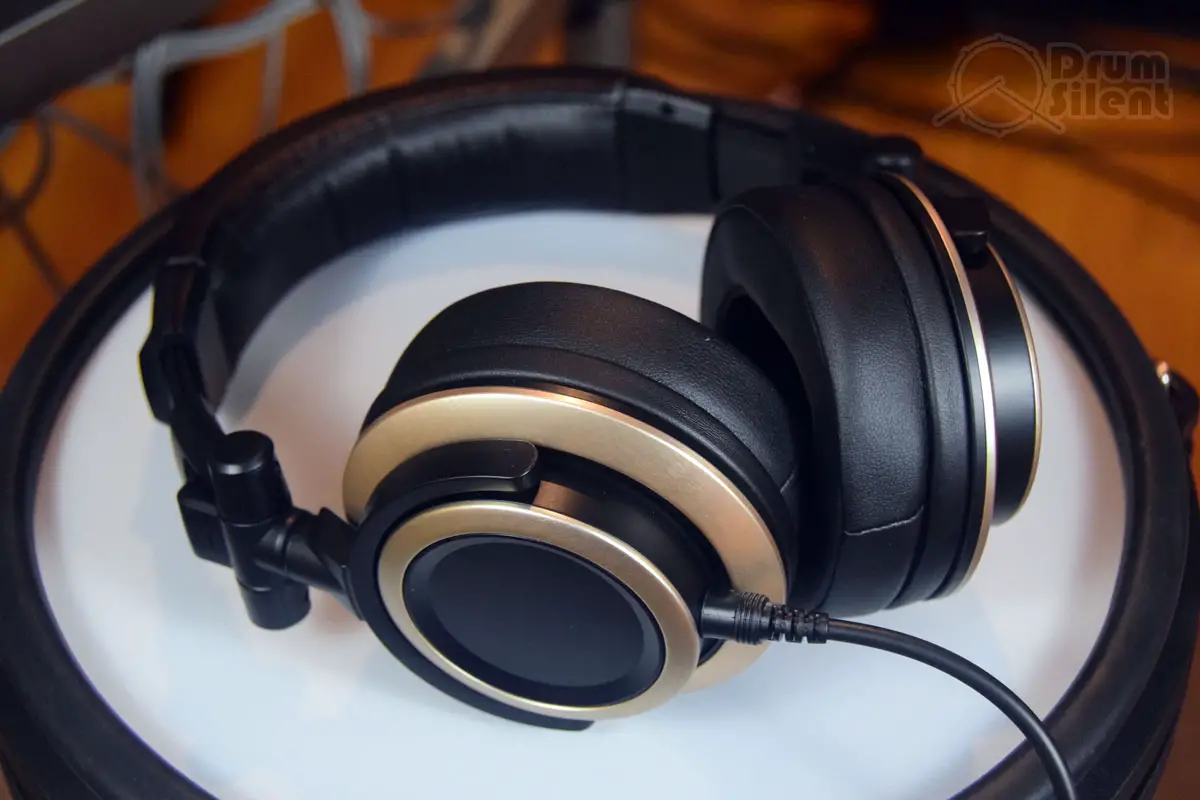 The high end is crisp and clear. I find cymbals and other instruments that sit in the high frequency range to come through very clear. I can crank the sound up and the highs remain nice and crisp, which is good.
The mids are very pronounced and feel a little pushed. The clarity in the mid range is good for headphones at this price level, but to me the mids can sound a little harsh at louder volumes. Things like the "click" of a punchy kick drum, the attack of a tom and the attack of some snares sound a little overly resonant and at louder volumes this fatigues my ears.
The low end is pretty solid and I find it to be pretty clear and punchy. The low end isn't overly strong though. When I crank up the volume to get a little more low end thump, the harshness of the mids becomes an issue.
These headphones have a spacious sound to them for closed back headphones. The left to right stereo field comes through well. They work well enough to evaluate positioning of different pieces of audio in the sound stage.
Overall the sound feels a little colored or pushed to sound better than it needs to. I probably wouldn't use these to mix audio after comparing them to other sub-$100 headphones I've used for mixing. For playing electronic drums they worked well, and could be preferable for people that want more presence in the mids and a perception of mids being stronger than the low end.
Closed Back Design
These headphones are a closed back design and they can help to reduce environmental noise when using them. The noise attenuation is good but not great. It's good for headphones at this price level. The ear cups were just large enough and deep enough to fit snugly and that helped a lot with keeping environmental noise down compared to other headphones that I've tried that have a sloppier fit.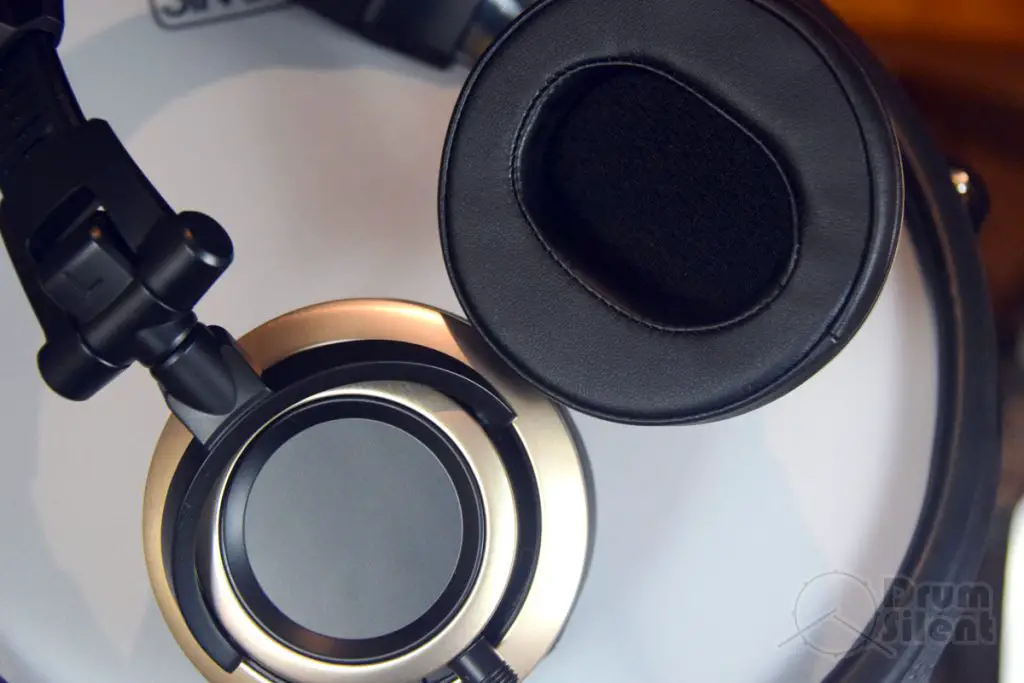 Comfort
These headphones are comfortable to wear and the combination of the deeper ear cups, the headband and the lighter weight of the headphones helps keep them comfortable for longer sessions of use. I played drums for at least 45 minutes with these to see how they'd feel, and they were surprisingly comfortable the whole time. They got a little warm, but that's common for any closed back headphones while drumming.
They seem like they'd fit slightly larger heads, which is good. I can wear them with a hat, which I can't do with some other headphones that aren't large enough. There was still some room to adjust them for a larger head, and I tend to have to max out the sizing of headphones more often than not to make them fit.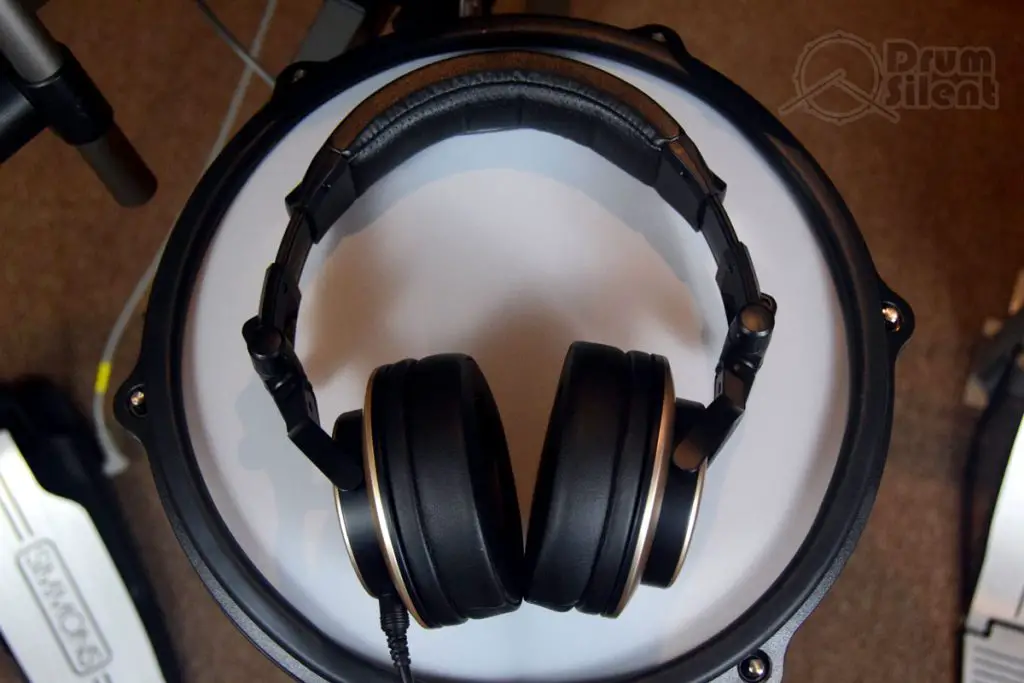 Build Quality
These look like very well built headphones upon first look. However, when I picked them up for the first time they felt much lighter than I expected them to feel. They are mostly made from plastic, through and through. Even though they are heavy on plastic, they don't creak or squeak anywhere like some other plastic headphones can, so that's good.
The ear cups feel like nice quality material and they help these headphones punch above their weight. I wouldn't expect the covering on the ear cups to wear out and peel based on how they feel, but time will tell. The ear cups are nice and thick, comfortable, and they create a nice seal around the ears.
These headphones feel like they'd probably break if I sat on them accidentally due to the plastic, especially on the forks. If I were to carry them in a backpack I'd make sure to fold them up and use some sort of pouch to help protect them more during transport.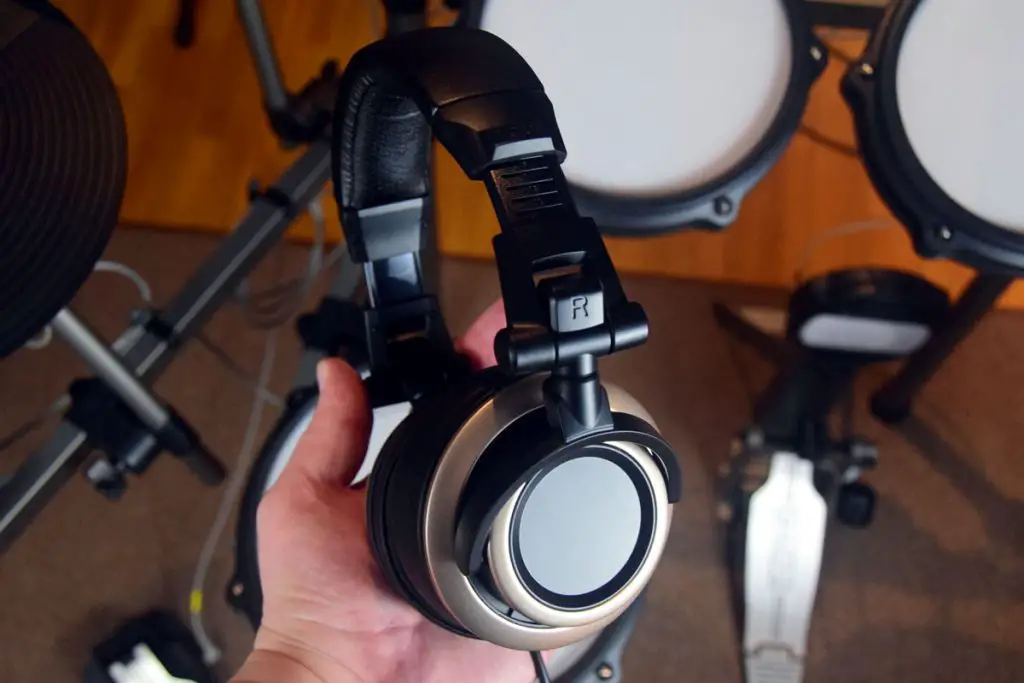 The Cables
These headphones include two cables. Both are 9 feet long but one is straight and the other coiled. I used the straight cable while using these with my electronic drum kit, and the longer cable is always nice in that situation. The cables are detachable, which is good, so you can replace them easily if needed. The jack for the cables is on the left side ear cup.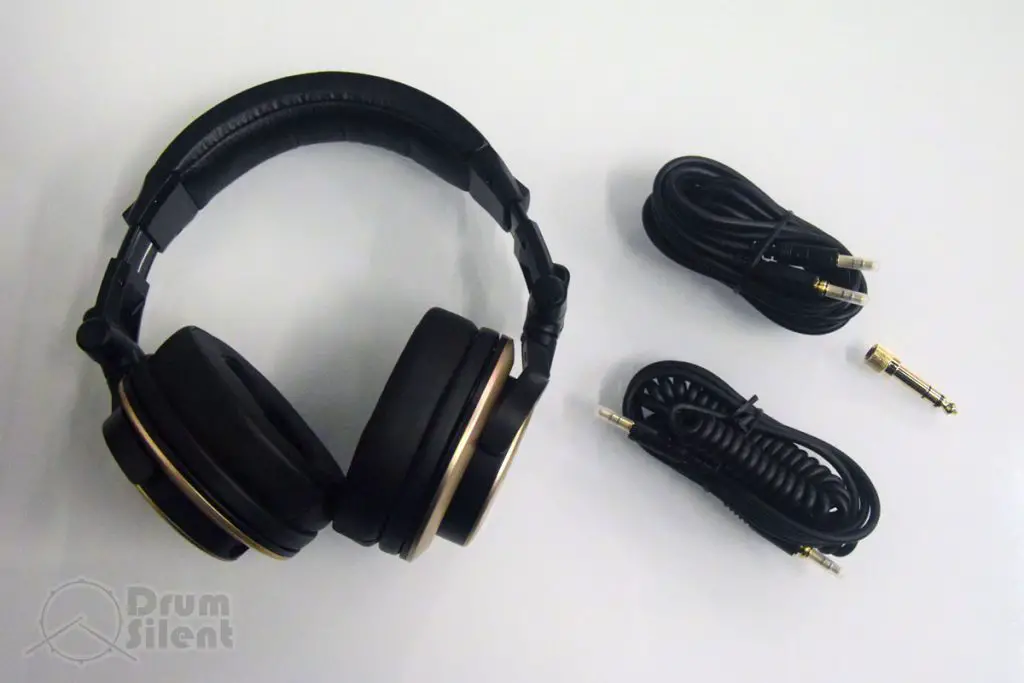 Electronic Drumming, Tracking, Casual Listening

9 ft straight and 9 ft coiled cables, detachable
Pros
Comfortable
Good noise attenuation
Bright sound with good response throughout frequency spectrum
Collapsible
Removable cables
Sleek look and design
Affordable
Cons
Can feel warm during longer sessions
Lots of plastic and somewhat cheap feel when in-hand
Mids can feel a little harsh at louder volumes
The Verdict
The Status Audio CB-1 headphones are a nice option for closed back headphones at a smaller price tag.

These headphones are pitched as studio monitoring headphones but I think they are better for casual listening. They sound good on an electronic drum kit but if you don't like forward mids they might not be ideal for you. The comfort is good for studio/drumming use and I really like how these fit. They can be a good, affordable option for closed back headphones for an electronic drummer.