Roland is releasing a couple new beginner-focused sets of V-Drums with the new TD-02K and TD-02KV electronic drum kits. Both of these kits have a sleek and compact look and offer just enough features to get new drummers moving in the right direction. The price points are also pretty low for Roland at $399 and $599 for these kits.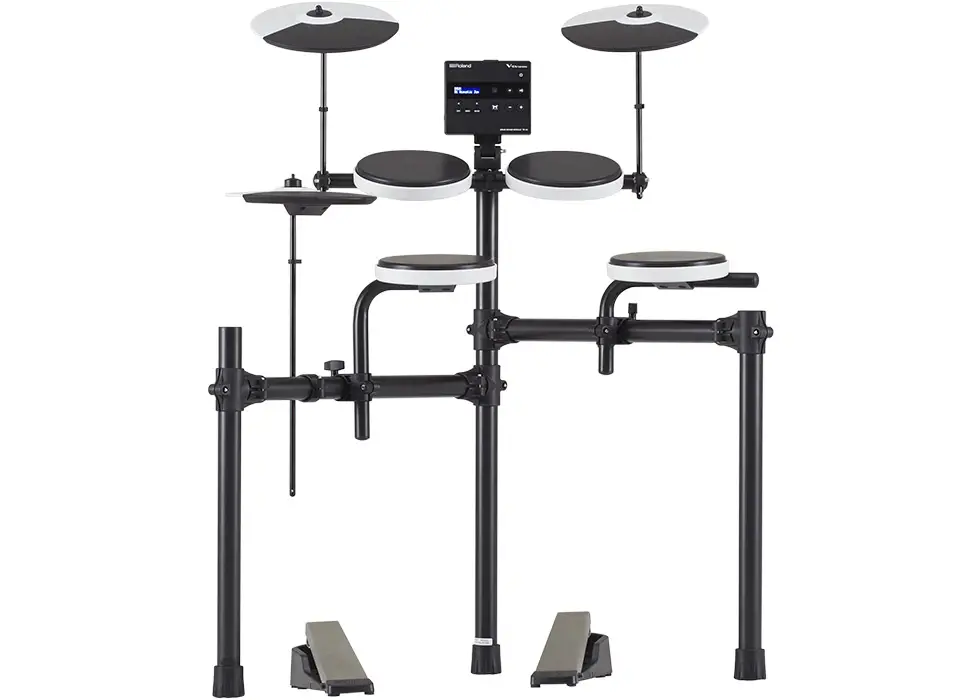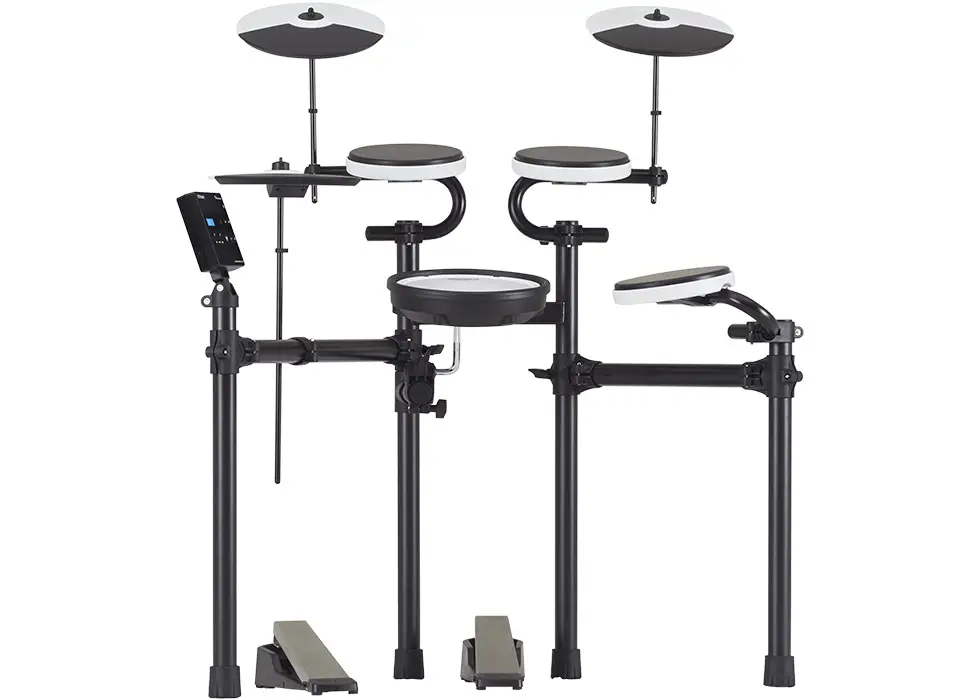 The first thing that might jump out is the visual design of these kits. The black and white color combination on the pads is neat. The TD-02KV version also employs an interesting curved bar design on the rack.
It looks like the main features of the TD-02 sound module include:
16 preset drums kits covering popular modern styles and sounds
USB connectivity for computers
Coaching modes
Aux input for playing along with your own music
Headphone outputs
The kits employ some of Roland's more basic pads. Especially with the PD-4 single zone pad on the toms. Both the hi-hat and kick pedal are using electronic pedal controllers. There is no acoustic kick pedal and pad combo, but it looks like you can upgrade these kits to use a different kick pad. Other pads can be upgraded as well.
It looks like these kits are designed to be as quiet as possible, acoustically speaking. The pads in combination with the electronic foot pedals will keep acoustic sound a minimum, which is great for apartments with neighbors below or places where a practicing drummer will annoy the rest of the house.
Roland has put out a video which covers some of the features of these new kits. The beginning just talks about electronic drumming in general but if you skip to the end sections there's more specific info about the new kits.
We'll be taking a closer look at these drum kits soon.