Roland has introduced the VMH-D1 headphones, which are designed specifically for use with electronic drum kits. They have some features that specifically make them more appealing to electronic drummers, which we'll get into shortly here.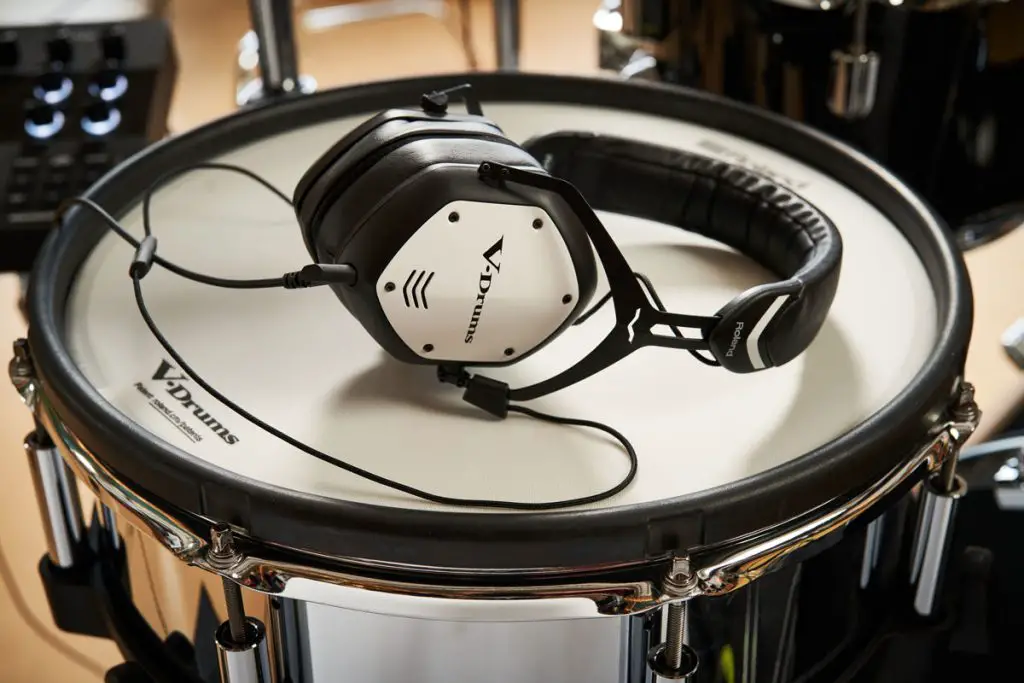 V-Moda
These headphones are made in conjunction with V-Moda, which is a popular headphone company that makes customizable headphones. Roland acquired V-Moda in 2019 after beginning their partnership in 2016, so we'll likely continue to see some more headphones from Roland and V-Moda as more time passes.
The New VMH-D1 Headphones
Roland appears to have a few intentions with the VMH-D1 headphones. The obvious is that they want to tap more into the headphone market, which makes sense given how many electronic drummers use their kits with headphones. They also seem to be designing these headphones to bring to life their own sound processing technologies that you will find on their newer sound modules such as Prismatic Sound Modeling and PureAcoustic Ambience.
With these headphones, they have added a few physical features and accessories that make more sense for a drummer:
Cable strap that keeps the cable behind you and out of the way when playing
Longer cable options which make sense for electronic drummers
A slightly tighter fit so they stay secure when drumming
Focus on noise attenuation so you hear less tapping on pads and more of the sound module
Includes a clip-on headphone hanger for your drum kit
These headphones can also be customized with V-Moda's over ear shields, which is a nice touch. Customization capabilities are always neat.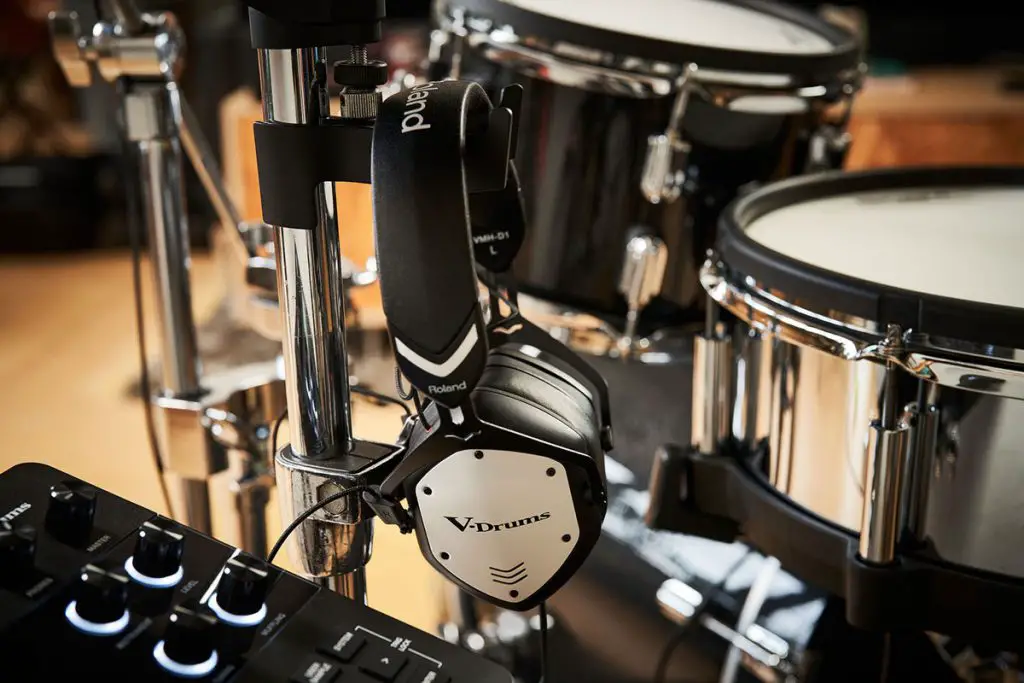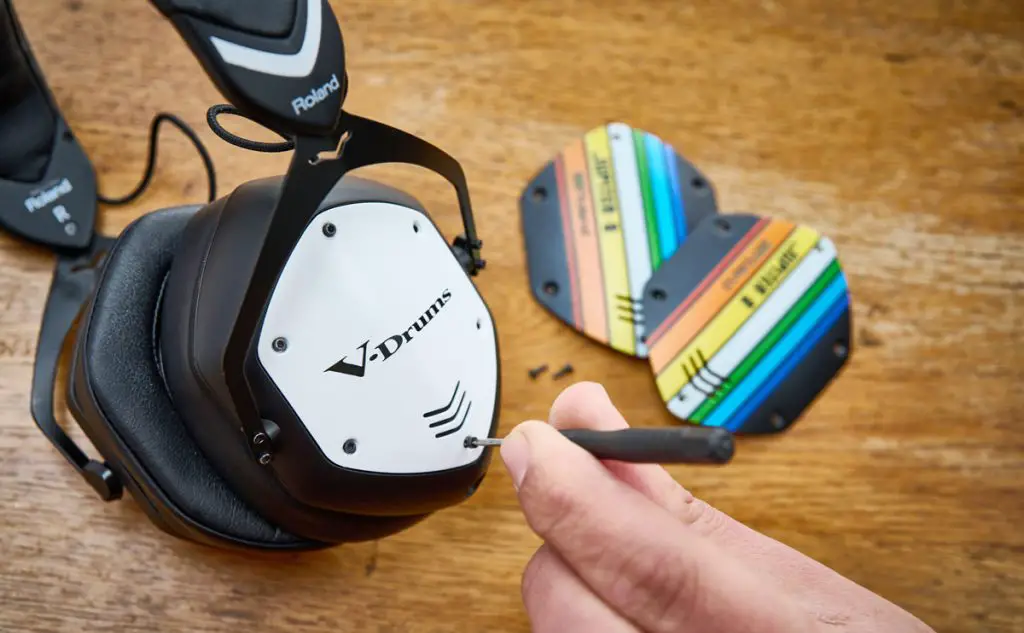 The Sound
I've got a pair of these on the way and will be able to try them out later this week. In the meantime I've been checking out some other feedback on these headphones. They seem to have mixed reviews about their sound so far, but it generally seems like these headphones are more focused on bringing out the punchy sound of electronic drums rather than being a flat-frequency pair of mixing headphones – which is to be expected, honestly. I'll compare them to my Sennheiser HD 280 Pro's and Sony MDR7506's to see what I think myself before I put up a review.
Update: Check out our Roland VMH-D1 Headphones Review. We gave them a good run on an electronic drum kit and with some different types of music to see what they sounded like.
Where To Find Them?
I've been seen them at both Amazon and Guitar Center so far. I'm sure they'll be pretty easy to find at any place that deals in Roland gear eventually. They are new for 2023 so they might not be available everywhere yet.