The Cymbal Pads Have Been Upgraded on the TD-27KV2
The difference between the new and old version of this kit is that the TD-27KV2 has upgraded hi-hat and crash cymbal pads. The hi-hat is now one of Roland's best digital hi-hat pads and the crash cymbals are the newer, thinner versions of Roland's crash cymbal pads.
The hi-hat pad is arguably the nicest upgrade for the TD-27KV2. The VH-10, which is a nice hi-hat pad in itself, is replaced with the VH-14D. The VH-14D is a two-piece pad that uses Roland's digital technology to add more nuance and expressiveness to how the hi-hats can be played. The result is a very natural feeling hi-hat experience that can get very close to acoustic hi-hats in terms of feel and playability. The VH-14D pad is also 14 inches in diameter, so it's the same size as traditional acoustic hi-hats, whereas the VH-10 was only 12 inches in diameter.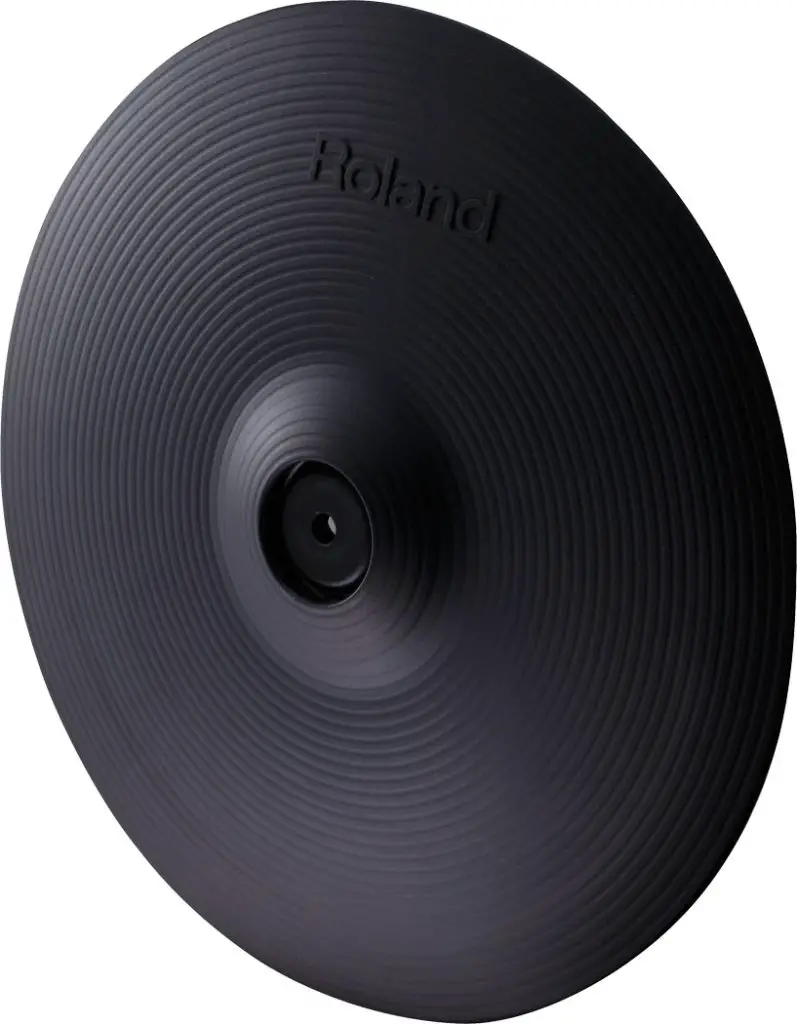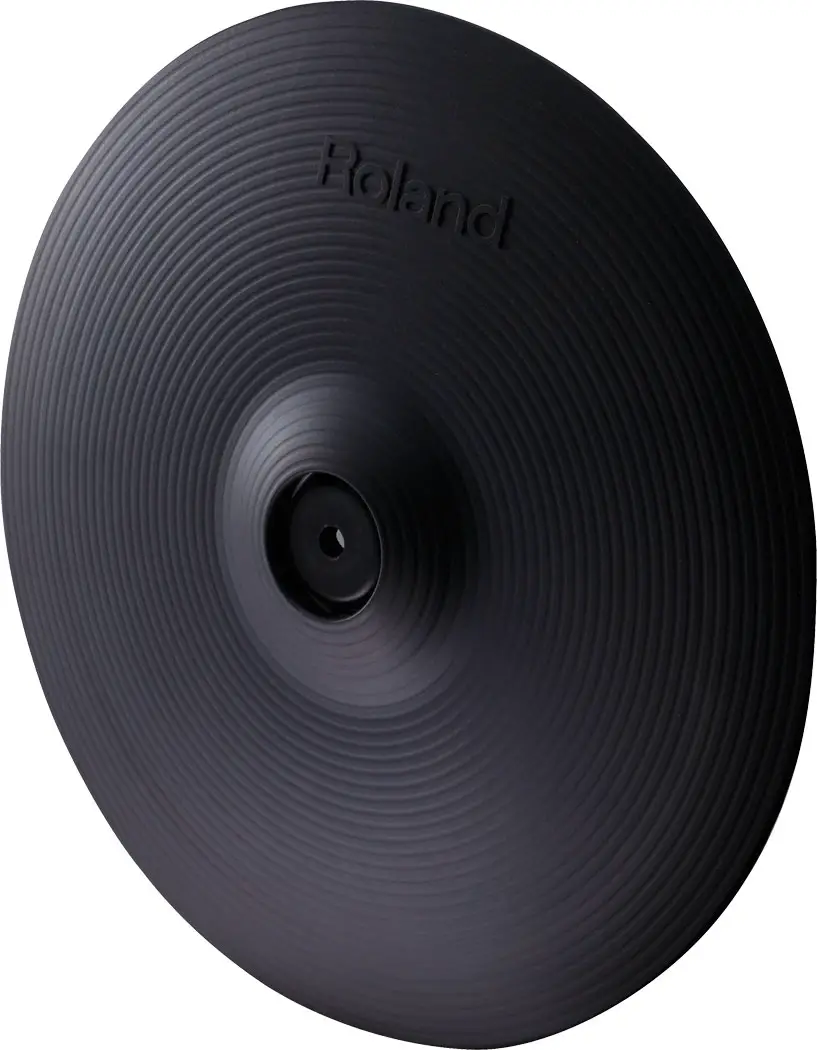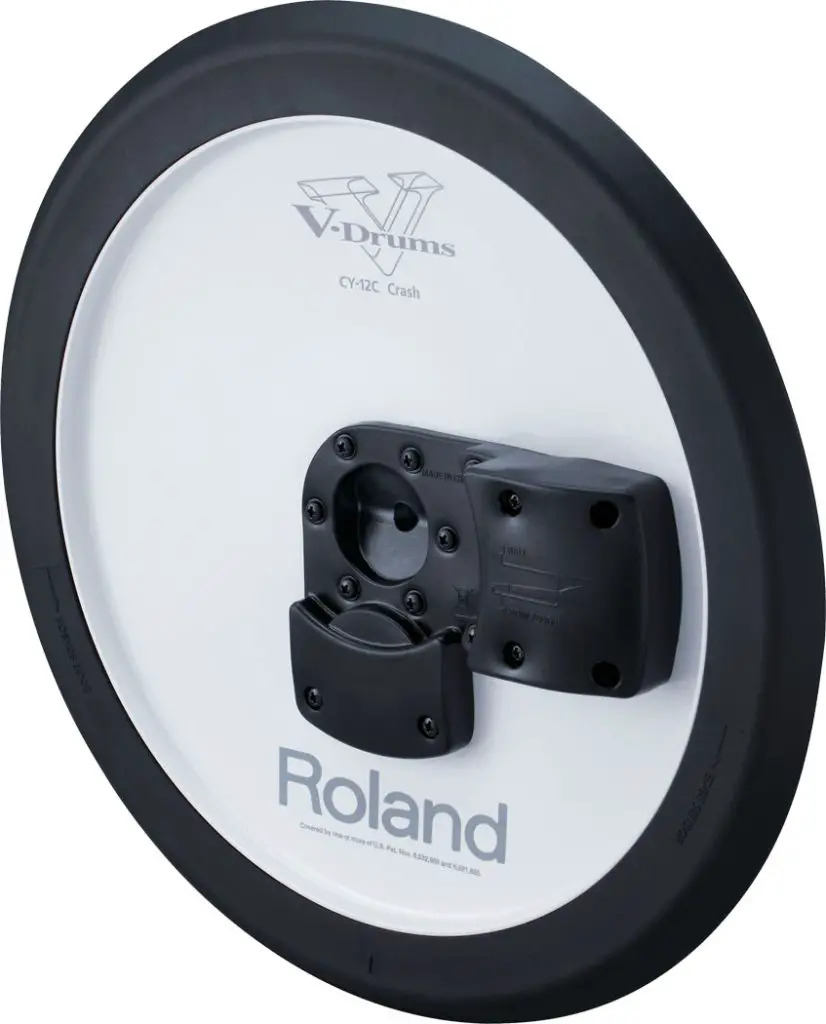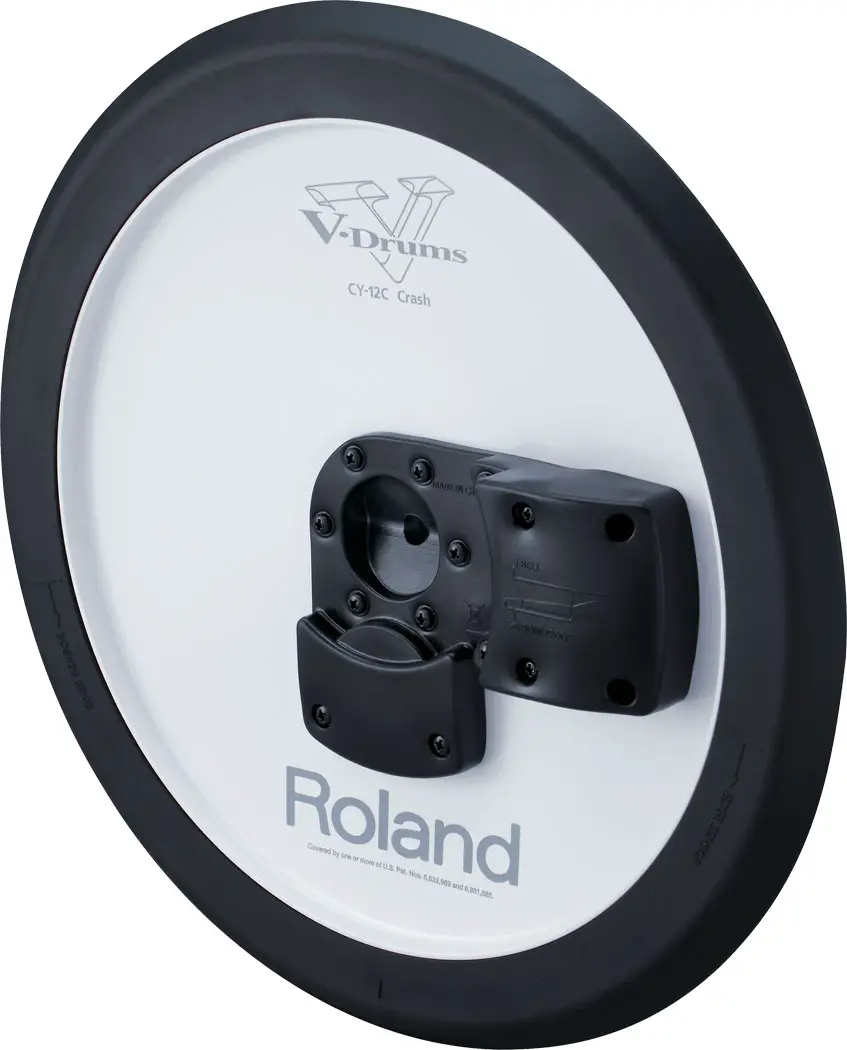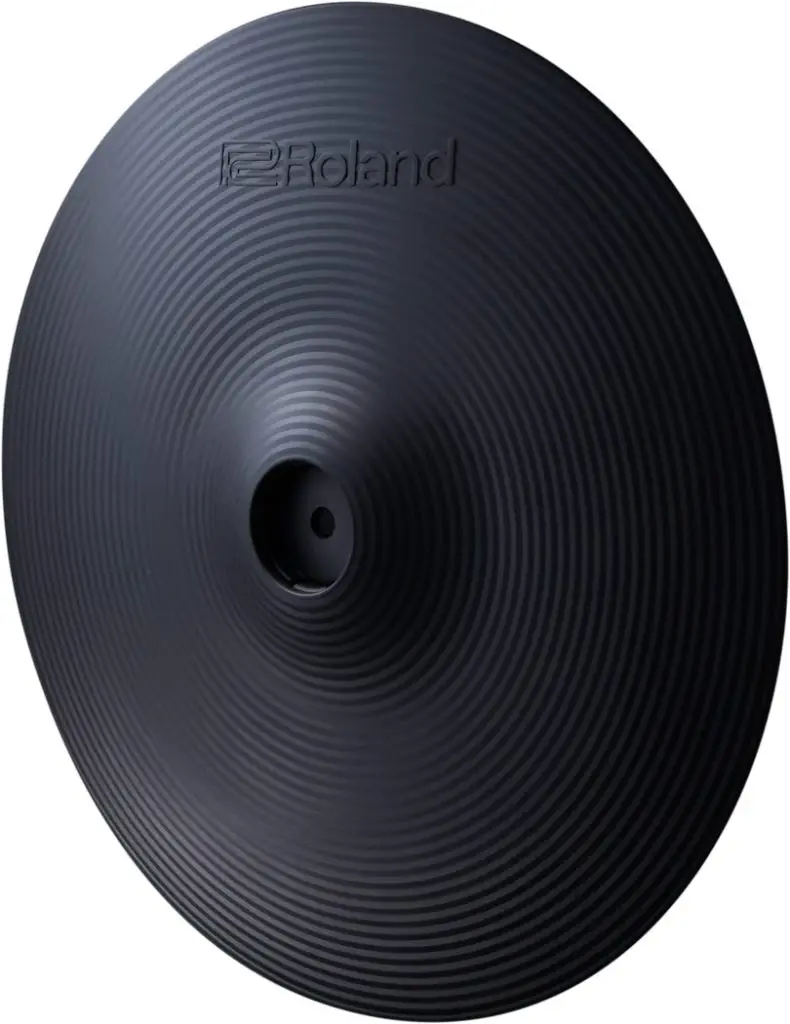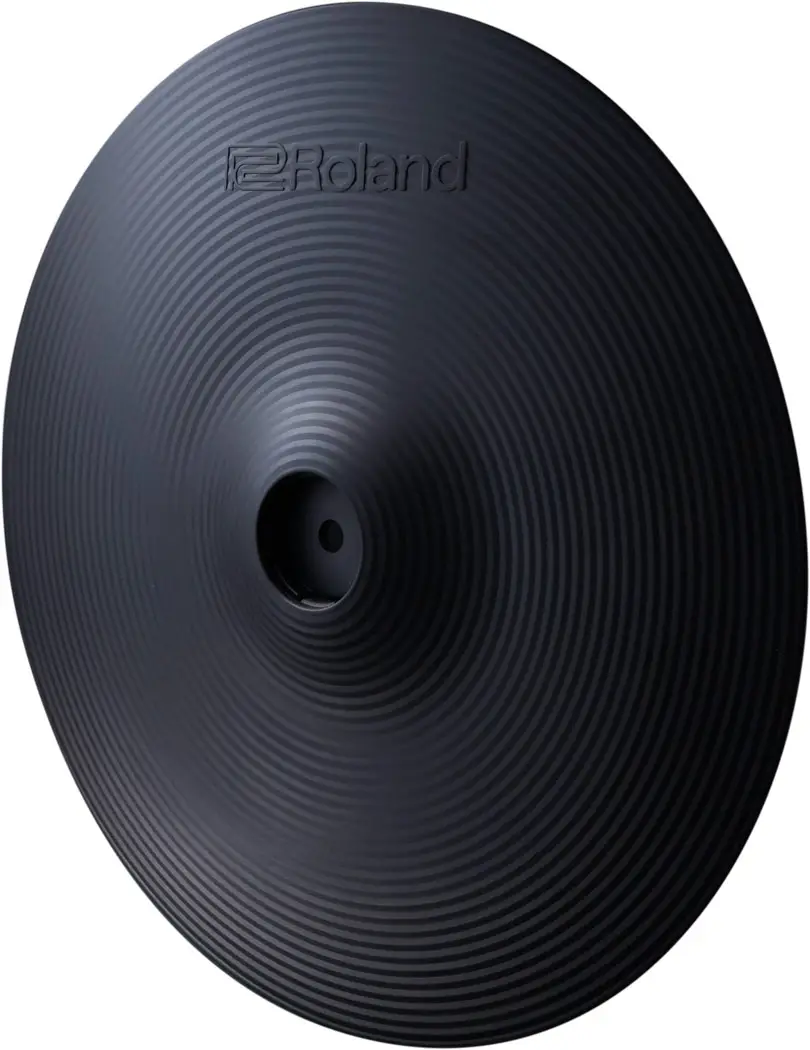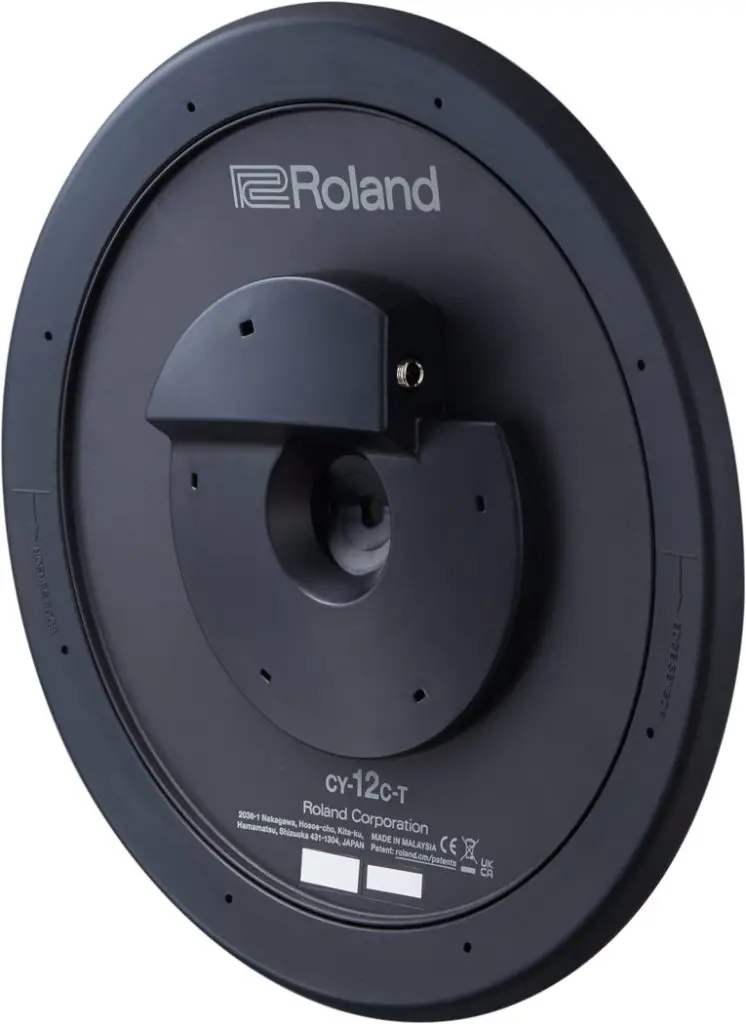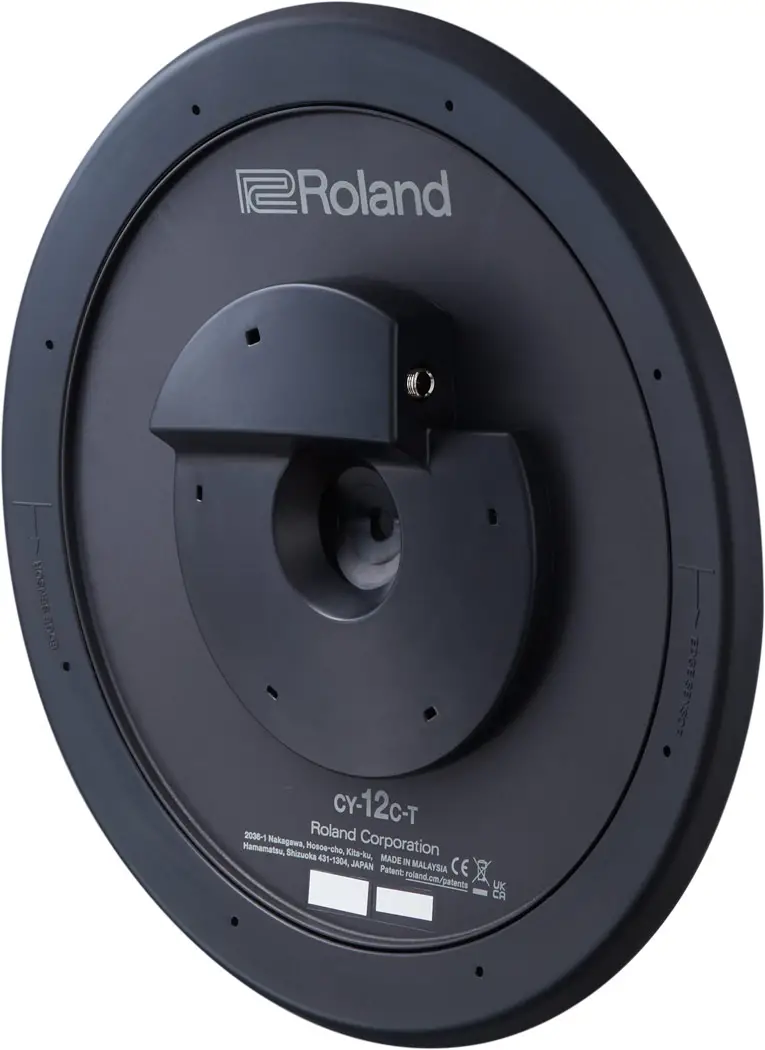 The first crash cymbal on the kit has been upgraded from the CY-12C to the CY-12C-T. This new version is the same diameter and has the same zones, but it's a little thinner and flexes more like an acoustic cymbal for more natural feel during play.
The newer CY-14C-T crash cymbal replaces the CY-13R cymbal pad on the TD-27KV2. The newer pad has a larger diameter but it specifically a crash pad instead of a rid pad being used a crash like on the previous version. The CY-14C-T has both bow and edge zones and has a choke. The thinner design makes it look and feel a little more like an acoustic cymbal when played.
TD-27 Version 2.0 Update
The TD-27 module has a new version 2.0 update that is shipped with this kit. The update is also available to Roland Cloud users who already own a TD-27, so that's great for existing owners.
The TD-27 version 2.0 has a few key upgrades over the previous version. The most obvious upgrade is the addition of 10 new kits, which sound excellent. The additional kits also include an additional 26 new samples, which are included in the module. They also enhanced the sound of the three most popular kits on the module, which is a nice upgrade as well. They have also added more reverb and compression features, which help you dial in more specific ambience or dynamic compression around the kit. There's also 11 more multi-effects. In addition to all this, Roland has also added the ability to connect this module to the Roland Cloud where you can find more drum kits and expand your sounds.